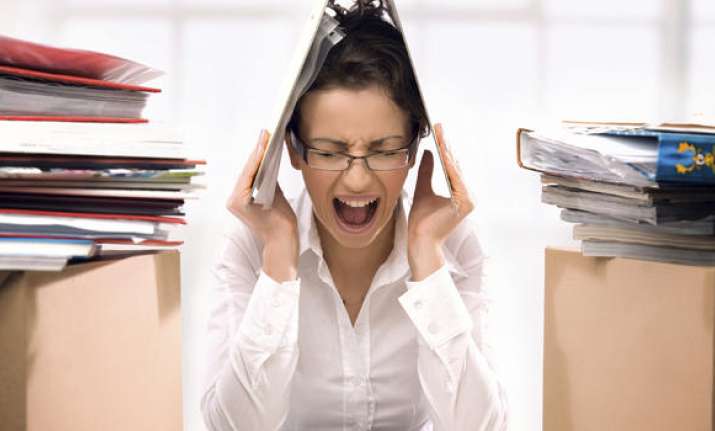 If you see yourself as an overqualified employee for your current job position, then chances are that you might end up being unsatisfied with your job. Not only job dissatisfaction, this perception will also make you uncommitted to your organisation and experience psychological strain, according to a study. Perceived over qualification occurs when a person is expecting a job that makes use of their qualifications but doesn't find themselves in such a position. This gives them a feeling of deprivation. 
"We invest effort at work and we expect rewards in return, such as esteem and career opportunities," said Michael Harari, Assistant Professor at Florida Atlantic University in the US.
"And for an overqualified employee, that expectation has been violated. This is a stressful experience for employees, which leads to poor psychological wellbeing, such as negative emotions and psychological strain," Harari added. 
Perceived over-qualification is a belief that one has superfluous skills as compared to the job requirements. This can leave negative implications over the employees as well as employers, according to the study published in Journal of Vocational Behavior.The researchers carried out a study of perceived over-qualification synthesising 25 years of research to explain dissimilar and contradictory conclusions in the literature. People who feel over-qualified for a job are more prone to indulge in abnormal behaviours, ranging from leaving office early or bullying the co-workers. 
"It seems to suggest that there is a need to take jobs below one's skill level in order to gain entrance into the workforce," Harari said.
"We do see that, as people get older, they are less likely to report overqualification," Harari added.
The more over-qualified you feel, the more prone you're to indulge in destructive behaviours that hamper yours as well as your organisation's growth. People who are young, over-educated and narcissist are more likely to show perceived over-qualification. 
(With IANS Inputs) 
Must Read: 
5 easy ways to boost your workplace productivity
How an engineer became an auto driver
Workplace bullying is a vicious circle: Study
For more Lifestlye news click here