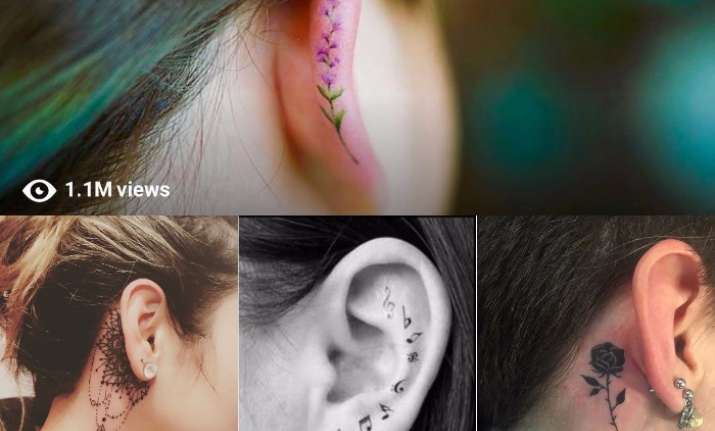 Getting inked has never been so fashionable yet beautiful. For women who love to adorn trinkets on their ear, these ear tattoos are a permanent solution. Yes, gone are the days when the tattoo art was limited to neck, wrist and ankles. Now you can decorate your ear helix with delicate designs. And the best part is, you don't have to worry about changing your earring every other day. 
Here are some of the best helix tattoos I saw on internet
What about embellishing your ear helix with a dainty lotus tattoo? Your ear will look impressive even without a single piece of jewellery. What else do we want? Look good without putting any effort!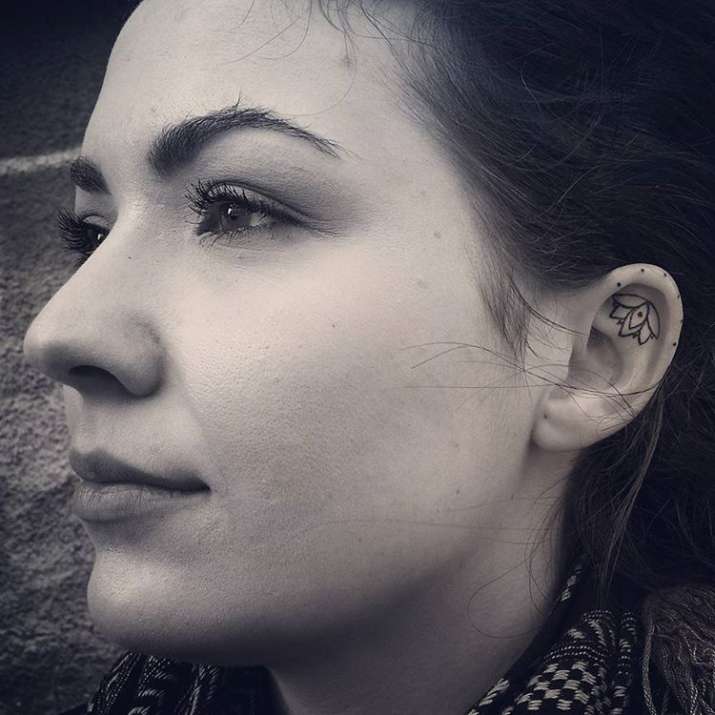 lotus tattoo
If you're more on the quirkier side, you can try this design for sure. This tattoo represents a lamp post. What a hilarious way to depict 'light'!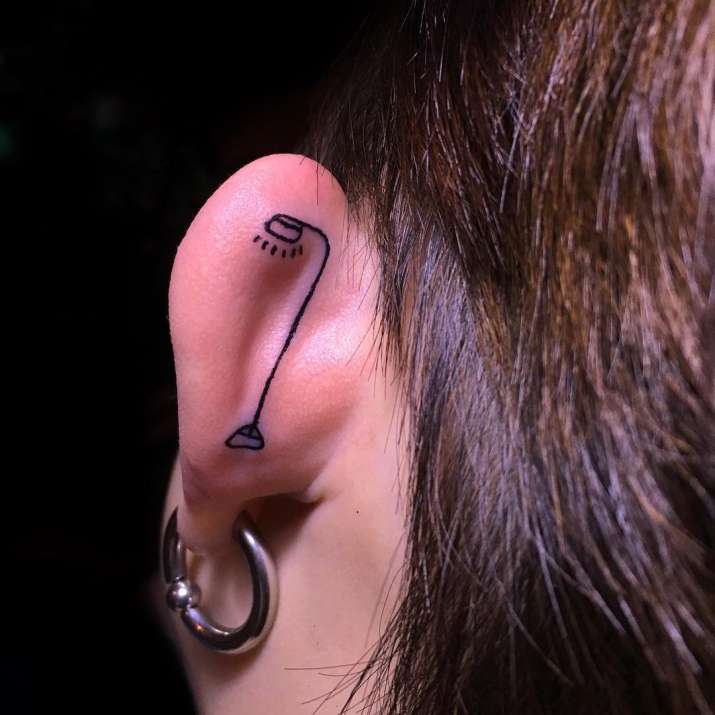 lamp post tattoo
Lover of music? Get your favourite notes inked on the back of your ears.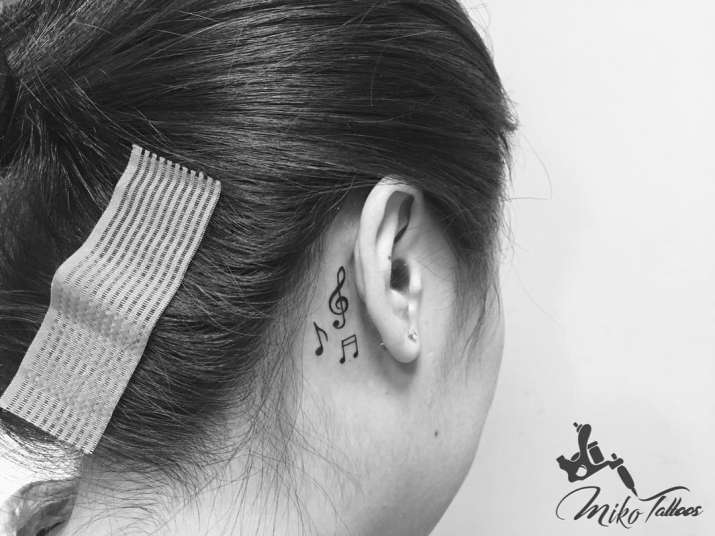 musical note tattoo
Or what about covering your complete ear helix with musical notes?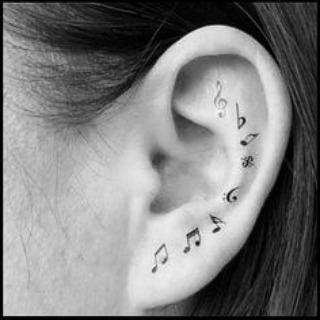 musical notes tattoo
Or you can add a hint of colour to your tattoo. Get a dainty vine of flowers inked on your helix. It will add an oomph to your look without being too flashy.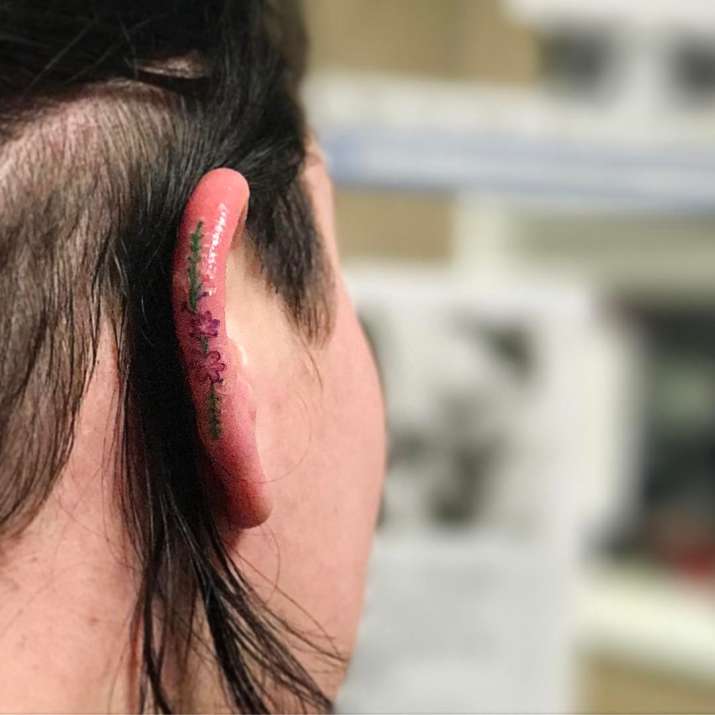 colourful tattoo
Anchor tattoos represent many things. Hope, salvation, composure and calm, all are represented by this single symbol.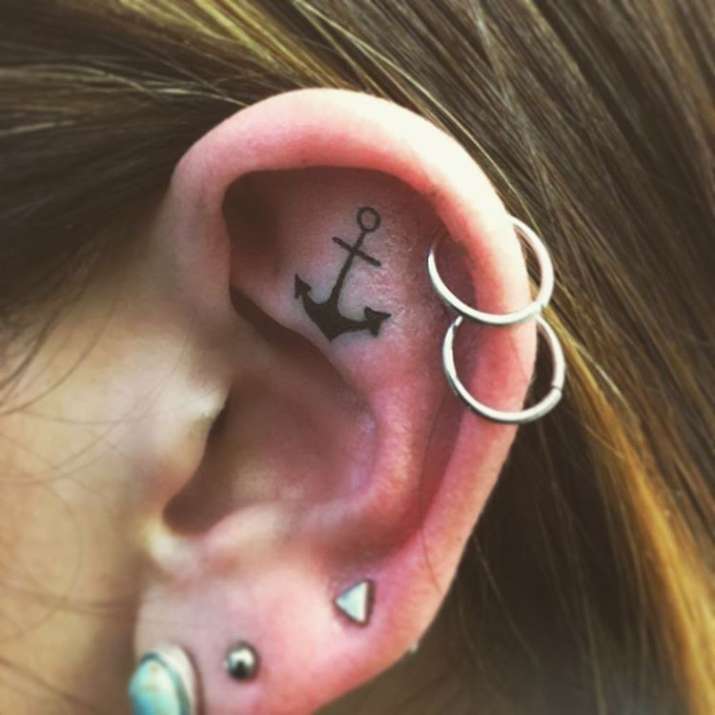 anchor tattoo
If you wish to get a full-fledged detailed ear tattoo, then this design can be an option for you. It is one of the best lace tattoos I've come across on internet.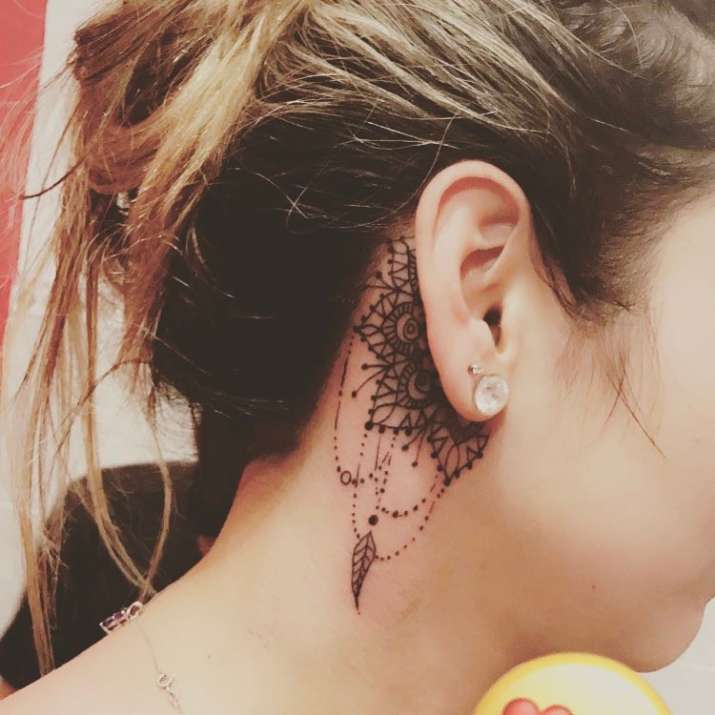 lace tattoo