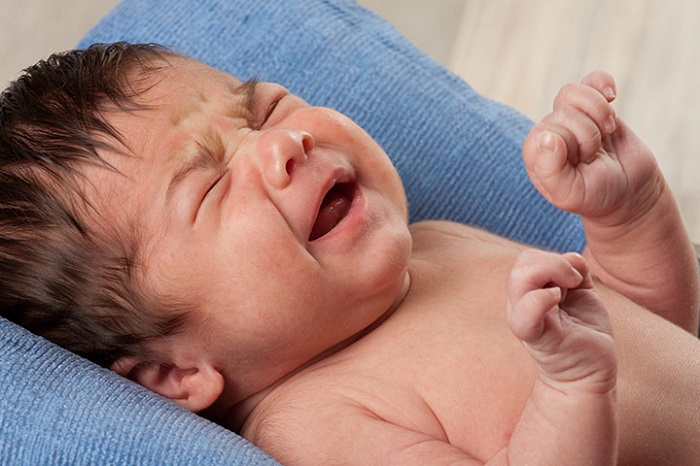 According to the reports, 33 children, most of them being newborns, have died in the last 48 hours at DRD hospital in Uttar Pradesh's Gorakhpur district due to alleged disruption of Oxygen supply. In the last 5 days, 60 children have lost their lives due to a number of reasons among which is the infections arising out of encephalitis. The deaths are being blamed to be caused by the deadly infection encephalitis as well as disruption of oxygen supply in medical wards. In the wake of increasing number of encephalitis deaths in country, let's know what it is all about. 
What is Encephalitis? 
Encephalitis is an acute inflammation of brain which is caused by either viral infection or immune system attacking the brain tissue. In US alone, this deadly disease is responsible for approx 19,000 hospitalization and $650 million in hospitalization costs. 15% of encephalitis cases are seen among HIV-infected population. 
Also Read: CM Yogi Adityanath launches an immunisation campaign against Encephalitis disease in Kushinagar
Before moving on to the causes and symptoms of Encephalitis, let's learn some facts about the disease
Early symptoms of Encephalitis include fever, photophobia and headache. The disease is rare, causing acute inflammation of brain. Person infected with encephalitis needs immediate medical intervention. 
It affects mostly children, older adults and people with compromised immune system. 
Only a small number of antiviral medications can help treat encephalitis. Further complication of disease can cause epilepsy and memory loss. 
Symptoms of Encephalitis 
The disease usually starts off with a fever, headache and photophobia. Weakness and seizure are also seen during encephalitis. 
The less common symptoms include neck stiffness, which can also be misdiagnosed as meningitis. Slow movement of limbs and clumsiness are also rare but possible symptoms of encephalitis. The patient might feel weak and drowsy. 
Also Read: Japanese Encephalitis continues to wreak havoc in Odisha, death toll rises to 38
If the person is experiencing severe headache, nausea, vomiting, confusion, disorientation, memory loss, delayed speech, hearing issues, hallucinations as well as seizure, he needs immediate medical help. In some cases, patients tend to become aggressive. 
Encephalitis is difficult to diagnose in children and babies. Look out for signs like vomiting, bulging fontanel, and continuous crying and body stiffness. This might indicate encephalitis. 
Causes of Encephalitis 
Encephalitis is caused by direction infection of brain by a virus or bacterium, or it may be caused by immune system mistakenly attacking brain tissues. 
The primary causes of encephalitis are: 
Common viruses like HSV and EBV can cause encephalitis. 
Childhood viruses like measles and mumps are also responsible for the disease. 
Arboviruses cause Japanese encephalitis, West Nile encephalitis and tick-borne encephalitis. 
Secondary causes of encephalitis are: 
Complication of existing viral infection can also trigger encephalitis. The patient's immune system starts attacking the healthy brain cells mistaking it for foreign organisms. 
In more than half of the cases, the exact reason of infection remains unknown. It is more likely to affect elderly, children and people with compromised immune system. 
Diagnosis of Encephalitis 
When doctors identify the early symptoms like fever, headache, confusion, seizures, they prescribe further diagnostic tests. A lumbar puncture takes a sample of cerebrospinal fluid from the spine. It might reveal higher-than-normal level of proteins and white blood cells. 
A CT scan is also ordered to detect the changes in brain structure. It also rules out the possibility of other diseases like stroke, aneurysm and tumour. 
MRI is the best option for encephalitis. It can identify the brain changes that indicate encephalitis. An EEG which monitors brain's electric activity also show sharp waves in one or both of the temporal lobes in case a person is suffering from encephalitis. 
Treatment for Encephalitis 
The treatment of encephalitis targets on eliminating the symptoms. There are only a handful of antiviral medicines that can help. One among them is, acyclovir, which is used in HPV virus. Corticosteroid may be prescribed to reduce brain's inflammation, especially in case of post-infectious encephalitis. In case of severe infection, the patient might need to be put on mechanical ventilation to help them breathe. 
Anticonvulsants are also prescribed to those who have seizures. Sedatives can be effective in calming down seizures, restlessness and irritability.
People with mild symptoms are advised to have rest, take plenty of fluids and Tylenol for fever and headache. 
For more lifestyle news, follow our Facebook page