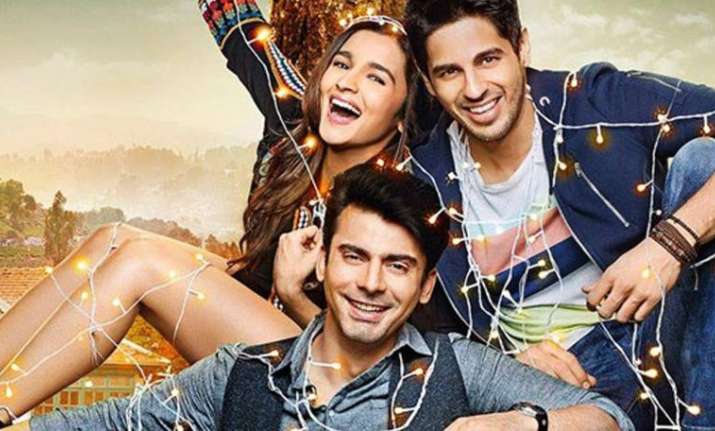 Diwali is just round the corner, but are you wondering what to do on this grand festival night? Supreme Court has ordered a ban on firecrackers sale till November 1st, so bursting crackers remains out of question. However, this doesn't mean that you cannot enjoy the Diwali festivities. When your friends and family gather under one roof, you don't need a medium to turn it into a happening party. All you need is some peppy music and loads of mocktails (or cocktails!) to set the mood. Have you still not penned down your Diwali special playlist? If you haven't yet, then don't fret. In this post you will find all the best Bollywood latest hits to get the party started. 
Kheech Meri Photo (Sanam Teri Kasam) 
It's been a year since this song came out. But it remains one of the peppiest tracks of all time. So play the music, pull out your phone and click some awesome selfies for your Instagram! 
Daddy Mummy (Bhaag Johny) 
No matter how cheesy the lyrics might sound, but it certainly has the best beats to shake your legs. Isn't it? 
The Breakup Song (Ae Dil Hai Mushkil) 
Had heartbreak lately? There's no other song to kick some adrenaline in your blood. Forget the worries, leave the past behind and start afresh this Diwali. 
Let's Nacho (Kapoor & Sons) 
Even the non-dancers couldn't stop themselves shaking their legs on this song. Dance your wits off like nobody is watching on this amazing soundtrack by Benny Dayal. 
Kar Gayi Chull (Kapoor & Sons) 
You must have definitely heard the song on the loop when it first came out in 2016. But it's time to play it back to back again. The beats are quite catchy, let's admit it. 
Sooraj Dooba Hai (Roy) 
This song defines the true spirit of festivals. 'Gum tum bhula do saare sansaar ke', and just like that forget all that's happening around for a moment. But stay safe! 
Rum Whisky (Vicky Donor) 
This song should've been declared the Punjabi anthem by now. Every Punjabi couldn't stop their legs from shaking on this song. So evoke the sleeping dance-monster in yourself this Diwali! 
India TV family wishes you a very happy and prosperous Diwali!