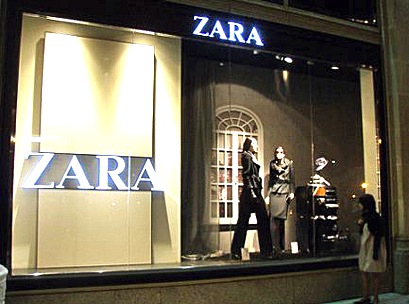 Fashion buffs are going to have a good day today as one of the most popular clothing brand, Zara India starts its online sales in India. From October 4, world's fastest growing e-commerce markets are all set to commence. This is in line with the ongoing international expansion of its integrated store model. The Spanish-based retailer will be selling its products in India via mobile application and website. It has more than 2,200 stores in 93 countries, being the flagship brand of the Spanish multinational Inditex Group. The brand has established its 21 stores in eight Indian state and now its has expanded its business in India by opening gates to online sales. 
The range found in all the 21 stores of Zara across eight Indian cities will be available online for selling, said Echevarria Hernandez, chief communication officer of Inditex, said in a statement.
Amid the festival season in India, Zara India drops the bomb by opening avenues to online shopping for the luxury brand. The e-commerce giants like Amazon and Flipkart are already running with lucrative offers over millions of products on their platform. But there was always a lack of proper fashion retailer in online market. Seems like Zara India will fill that place soon. 
Zara India Online Shopping Deliveries and Returns
The deliveries will be made in the span of 2-4 working days, following the footsteps of other online shopping platforms in India. The deliveries will be made to metro cities including Mumbai, Delhi, Ahmedabad, Kolkata, Chennai, Hyderabad and Bangalore. The remaining cities will have to wait for 5-8 working days for their product to be delivered. For the effective delivery of their product, Zara has collaborated with popular logistic brands Gati Limited, Delhivery Pvt. Ltd and Blue Dart Express Ltd. The standard delivery charges for the orders less than Rs. 4,000 will be Rs. 299. The exchange will be provided for free, the company revealed in a statement.
Zara India Online Shopping App and Website 
The shopping facility will be made available via mobile application is compatible with Android and iOS. You can also log on to www.zara.com to get more details about Zara India. 
Zara India warehouse will be located in Delhi with a staff of 50 employees for its functioning. The brand has emerged as one of the fastest growing lifestyle apparel brands in India. As per the reports, it has made a slae of Rs. 842 crore in fiscal 2016, up 17 per cent fiscal 2015.