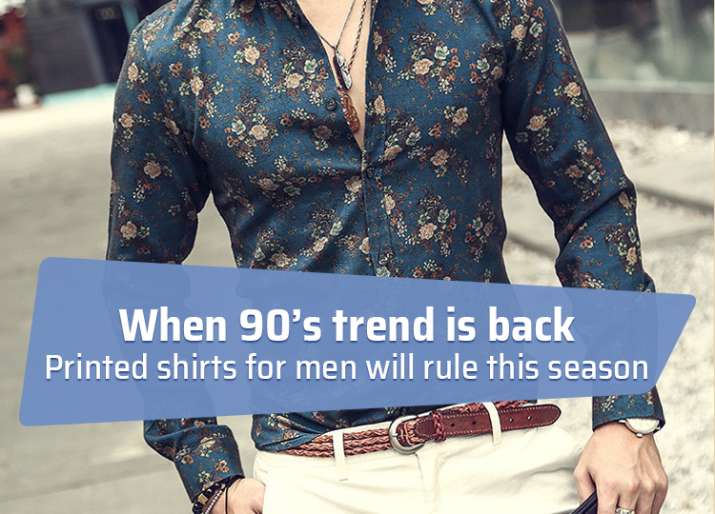 The fashion for men as compared to women is not less if you keep a track of updated trends of the market. Fashion industry is evolving and minute-to-minute updating. If we talk about the newest fashion trend for men that is going to rule this season, it is printed shirts.
You remember that 90s trend when every other men could be spotted in a palm tree shirt on the road? Well, that's about it. Every classic style surely comes back in the right time. So, today we give you five prints that you can never get tired of and simply opt to create different styles and looks!
1. Call it beachy -Palm prints
Palm prints are typically associated with Hawaii trips and traveling. The constant hot and humid climate calls for some cool and fresh vibes, even if you're not traveling, you can have a dash of greenery around you via palm printed shirts. A half sleeve palm printed shirt can be paired with shorts and sneakers and there you are, the uber cool.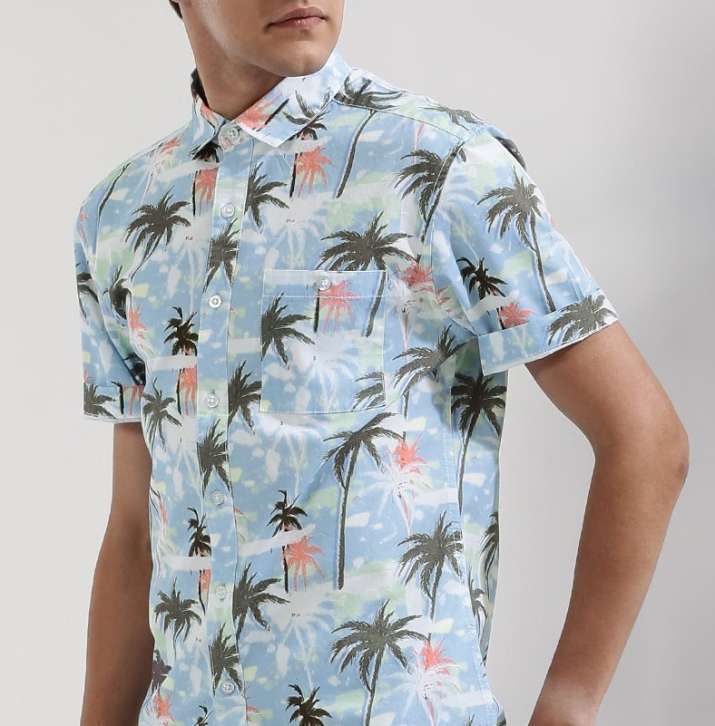 2. For the artist inside you -Ombre prints
An ombre denim shirt is a perfect alternative to ditch block prints this season. With monsoon right here, the gradual blending of one color hue to other is a perfect match to your dark blue denims. It also gives a lot more room to do an ombre with multiple colors in it instead of using just a monochromatic color scheme.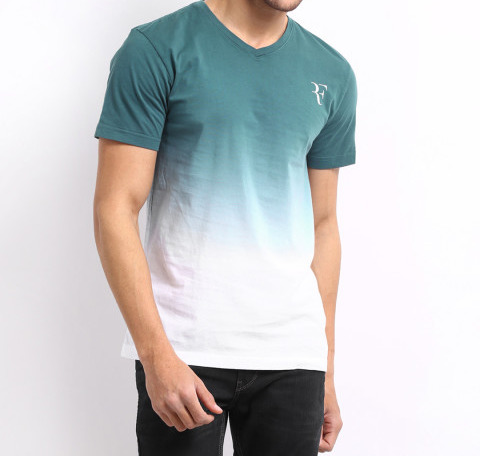 3. Well, mathematical lines are in too -Geometric prints
Once a traditional print for menswear ties and pocket squares, has become the most wanted print of the time. Geometric Prints are peppy and sober at the same time. This is easy to incorporate and fits best from casual to formal wear. From quadrilaterals to triangles to circles to some crazy shapes, these are immediate eye catchers. A white geometric printed shirt paired with denims is good to go!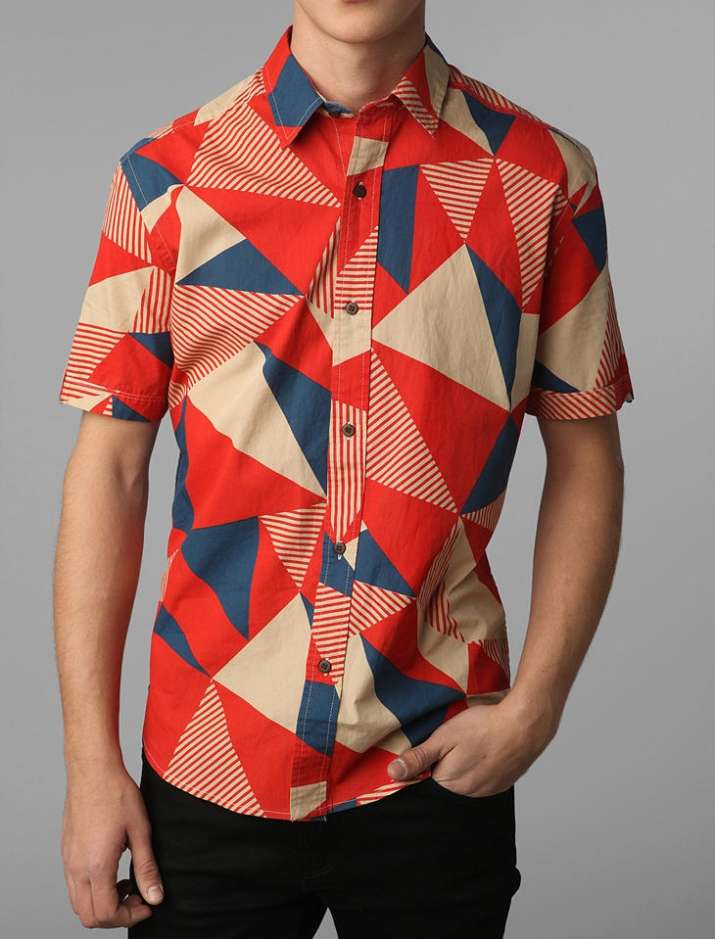 4. Let's get into talking -Conversation prints
Well, if you're a person who likes to experiment with fun in your styling, then conversation prints are just for you. The season's best and a must have for men. This quirky pattern can be of animal print, your favorite cartoon or random things like fries, umbrellas, flags and what not. So choose from an array of unconventional patterns, put your reading glasses on and join the fun ride.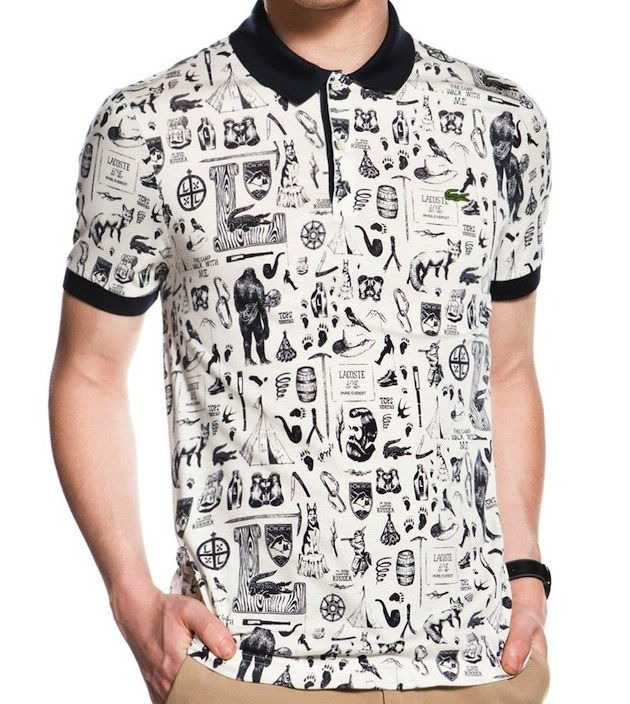 5. Collect some pieces -Patch work
It was originally invented to use the scraps of fabrics and now have become a trendsetter. Denim patches undoubtedly looks best. In fact, now a days more and more brands are creating patched shirts that consists of printed fabrics. These are super casual, season friendly and give an edgier vibe.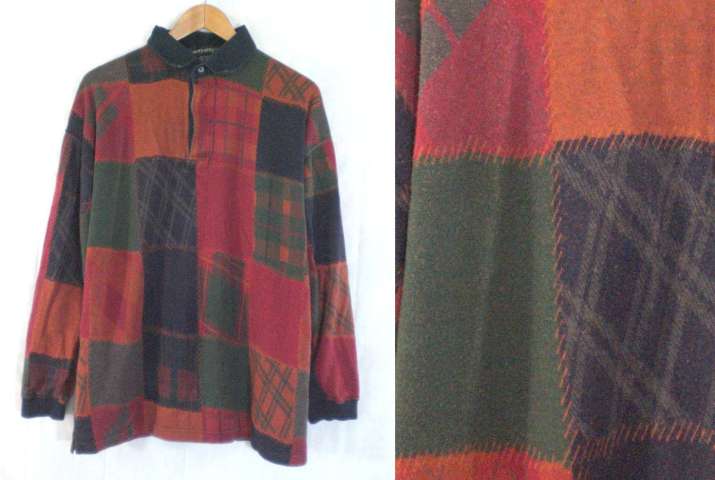 (With IANS Inputs)