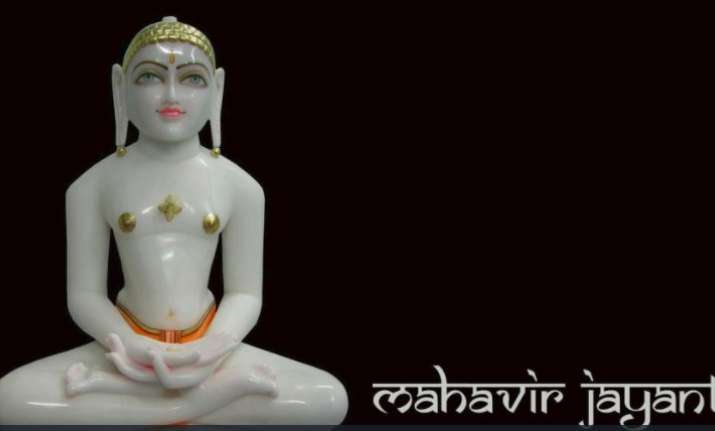 Mahavir Jayanti marks the birth anniversary of the great sage, Mahavir, the last Tirthankara. It is a very important day for the Jain community. This year, it falls on March 29. Mahavir, who is also known as Vardhamana, was believed to be twenty-fourth and last Tirthankara of Avasarpiṇī. He was born on the 13th day in the Chaitra month and thus Mahavir Jayanti is celebrated on this day but according to English calendar, the date diverges between the months of March or April.
Mahavir Jayanti 2018 Significance, History and Importance
Lord Mahavir was born to King Siddhartha of Kundagrama and Queen Trishala. He ruled the kingdom for more than 30 years and then decided to give it up to seek enlightenment. He preached love and was a proponent of non-violence. The day is celebrated with great enthusiasm with Jain community. Rath Yatra is carried out and devotees chant rhymes or Bhajans praising Lord Mahavir. His idol is worshipped and then is given ceremonial bath.
Monks or priests teach people the real menaing of Jainism. People do charity and follow a satvik diet that doesn't contain onions and garlic.  
Mahavir Jayanti 2018 WhatsApp, Facebook messages, quotes and SMS
May Lord Mahavir Fullfill Your all the Dreams & Wishes.
Live and Let Live, Wishing you and your family a very Happy Mahavir Jayanti.
Wish you a very Happy Mahavir Jayanti, May Lord Mahavir Bless you on Mahavir Jayanti and Always.
May the holy words show you the path to never ending happiness. Sending you warm wishes. Happy Mahavir Jayanti.
Follow the path of Non-violence. Take Pledge on this auspicious day of Mahavir Jayanti.
The Best way to observe such auspicious occasion is to strive for peace and strengthening the bonds of brotherhood Happy Mahavir Jayanti!
Adopt the path of Truth, Knowledge and Non-violence. Happy Mahavir Jayanti!
Mahavir Jayanti 2018: WhatsApp, Facebook HD Images and Wallpapers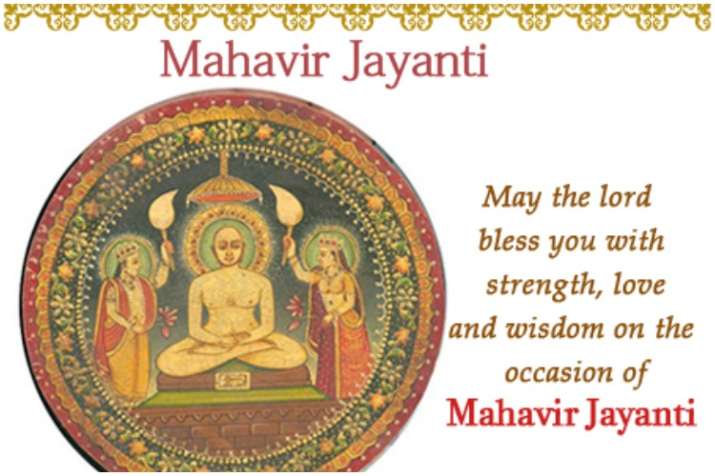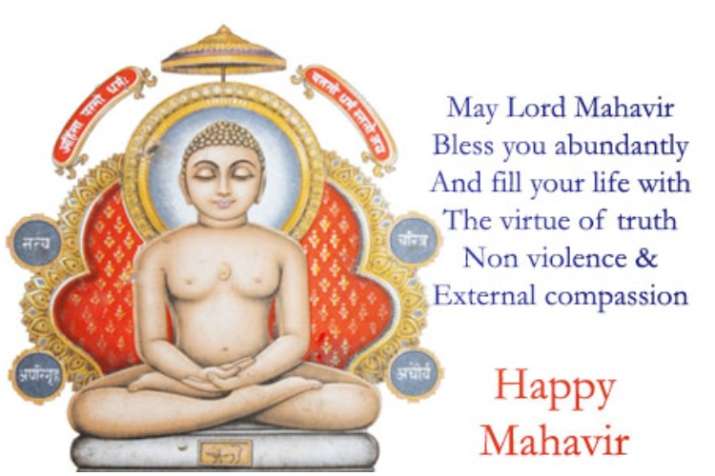 Image and Quotes courtesy: dgreetings.com