Follow us on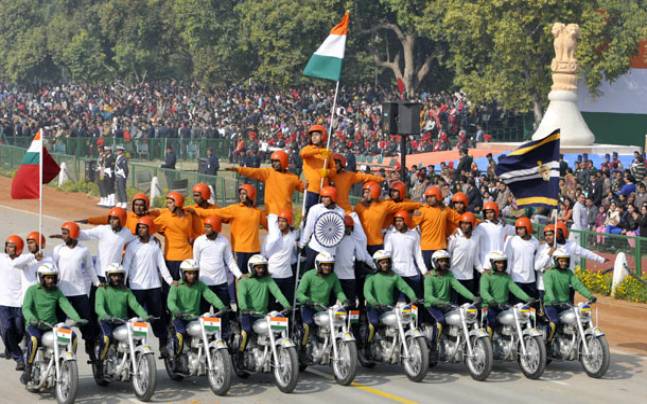 January 26 is celebrated as Republic Day of India as on this the day our constitution came into force. On Republic Day, the constitution prepared by drafting committee headed by BR Ambedkar was implemented, replacing the Government of India Act 1935. After 200 years of struggle, India was finally a federal democratic sovereign nation.
Story behind Republic Day
Though India gained independence on August 15, 1947 but our country continued to be led by British monarch King George VI. Constituent Assembly appointed drafting committee to draft a legal framework that would be passed by it. BR Ambedkar, the chief architect of our constitution was heading the committee. The constitution was passed on November 26, 1949 but those who have celebrated India's first Independence Day ,i.e., January 26, 1930 decided to wait for two more months. To remember the day and to remind countrymen of its importance, January 26 is celebrated as Republic Day.
Importance of Republic Day
During Lahore Session of the Indian National Congress in 1929, a resolution was passed demanding complete independence on January 26. Also, the president of the session Jawaharlal Nehru hoisted the tricolour as the day was declared Purna Swaraj Diwas. Leaders continued to celebrated the day as Independence Day for the next 17 years. To honour the significance of January 26, constituent assembly decided to enforce the constitution on this day.
How is Republic Day celebrated?
On the eve of Republic Day, President of India addresses the nation. On January 26, President hoists the National Flag and ceremonial parade begins from Vijay Chowk. The parade is witnessed by many people along with foreign guests, dignitaries and delegates. Tableaux from all states, union territories and central ministries are displayed. It is a carnival with colourful tableaux and music representing cultural heritage of states. India also displays its military skills with various regiments marching at Rajapth. Aircrafts, submarines are displayed by Air Force, Navy and Army contingents. Also the jawans of BSF, ITBP, Assam Rifles and CRPF march on the beat of rhythm. 
We wish you all Happy Republic Day