Follow us on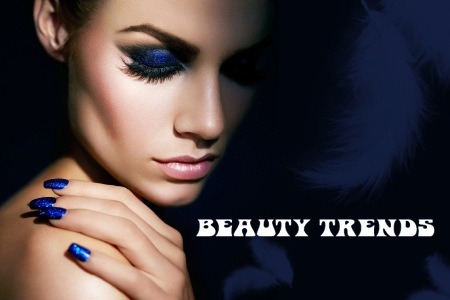 As the next year is inching closer, strengthen your brow game, opt for natural make-up and glossy nude and pastel nails as these beauty looks will take over in 2019.
Today, we brought you a list of top five beauty trends you should watch out for in the year 2019.
Also Read -Protect your hair organically with natural shampoos, oils, and serums
Lashes are not retro anymore
We remember Broadway stars with their elaborate lashes, don't we? It seems as though to complement their basic overall make-up, women have started to adorn their lashes and this trend is getting popular by the day. Don't forget that strong brow game either because pretty lashes and bold brows can never go wrong.
Nude is the new chic
Women have decided to go basic with their make-up and it is quickly becoming a trend around the world. Keep your make-up natural and minimal to give it a fresh look. Speaking of nude make-up, women have found a new companion. Base oils. From a variety of oils ranging from rose to gold, women are loving this new trend. Sandalwood oil has always symbolised purity and its fragrance has stood the test of time.
Beautiful nails is the attraction
After the elaborate nail arts that we saw in the present year -2018, we suggest you to be prepared for some glossy nude and pastel nails in 2019.
Body scrub is evergreen 
One skin care trend that is gaining considerable traction, is of body scrubs. Apart from the obvious fragrance that pulls women to these scrubs, have proven results in moisturising the skin and keeping it healthy and soft. From multiple essential oils to new entrants with coffee - these body scrubs are here and they intend to stay. Also, let's not forget our faces. Use a face scrub that can exfoliate, polish and moisturise your skin in an effortless fashion leaving you with glowing skin.
From floral to rusty fragrances
Women seem to be turning to fresh and rusty fragrances instead of the usual floral ones. Escape to the Amazonian rain forests -luscious green notes, wet soil, the sweet fragrance of flowers -just consumed by nature. The upcoming year will witness a lot of women who will be smelling like a fresh summer's day.
So, be prepared to see women following unusual yet amazing beauty trends in the upcoming year!
(With IANS Inputs)
For latest Lifestyle updates, check out our Facebook page!
Also Read -4 essential skin care rules every woman in her 30's should follow
Also Read -Nail Care Tips | How to get beautiful nails in 5 simple ways