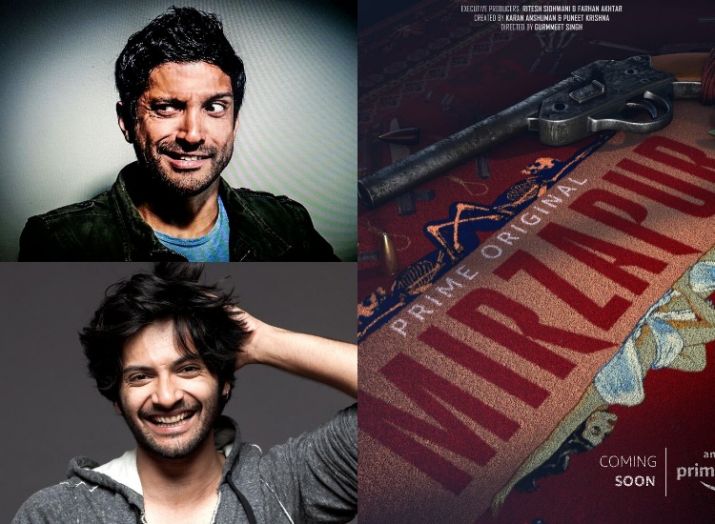 Actor Ali Fazal had to change and register his name to Mir Fateh to enter the core interiors of Benares and Lucknow to shoot for the upcoming digital series "Mirzapur".
"I had to change my name to be able to enter these places. It has been the most scary time while shooting for 'Mirzapur', yet adventurous. I am not saying this proudly and would not recommend this to others. To others I would say, try acting for a change and forget method," Ali said in a statement.
Ali plays the role of Guddu Pandit, a gangster set to take over a lawless land where trade of arms and drugs is normal life. For months to play the role convincingly and to look the part, the makers made Ali go through an intensive physical transformation to look like a convincing and intimating gangster on-screen. 
Also, to do his stunts right, Ali took to discovering underground fight clubs in Benares, Old Delhi and Lucknow. 
He, through the knowledge of his friend, spent time to attend these gatherings to understand the fight techniques of raw underground fighters. 
"I just chanced upon underground fight clans in Benares and Badohi during my research, and I picked up some tricks of the trade. It helped," he added.
Ali had earlier said in a statement to IANS: "I am geared up and excited to start shooting with this talented team of 'Mirzapur'." 
Shweta had also expressed her excitement on working with Ali on the project.
"I adore Ali. I've known him for a few years now. We met at Prithvi (Theatre) and even did a play together. I was absolutely thrilled when I got to know that he is going to be a part of 'Mirzapur'. I couldn't be happier with the casting of our series," said Shweta.
The gangster drama has a rural setting with north India as its background.