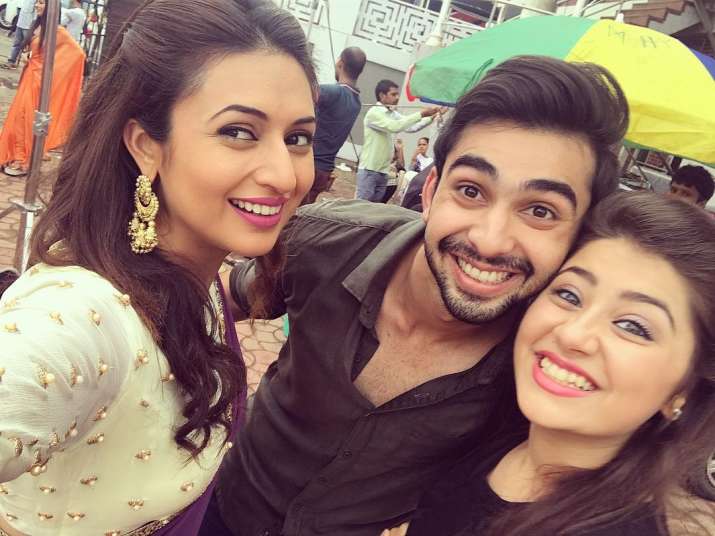 Ekta Kapoor's daily soap Yeh Hai Mohabbatein started with a bittersweet story of a stepmom and her daughter and has now culminated into some never-ending loop of twists and turns. Major shock is going to come to the YHM's regular viewers, as the ideal mother Ishita Bhalla will  shot her own son down to protect Roshni. The scene itself gave us a Smriti Irani throwback from a Kyukii Saas Bhi Kabhi Bahu Thi episode.
In the current track, Aditya Bhalla aka Aadi is giving troubles to his wife Aaliya. He is adamant to be back with his ex-wife Roshni. Also, to fulfil his untoward motives, he has joined hands with the family's age-old rival Suraj.
In the upcoming episodes, mother Divyanka Tripathi will be seen aiming a gun at her own son and shooting him down in a point blank range.
The scene is from Roshni's wedding. Fuming Aditya will show up and take his ex-wife as hostage. He also intends to throw acid on her face. To stop from doing this evil, Ishita Bhalla has to shoot her son.
Seeing Aditya lying lifeless on the ground, wife Aaliya and mother Shagun are left frozen in shock and grief.
The scene will remind you of Tulsi Virani shooting her own son Ansh Virani in Kyunki Saas Bhi Kabhi Bahu Thi. Ekta Kapoor who is known to surprise her fans with unpredicted twists and turns have done something commonplace this time. Let's see how fans respond to this upcoming turn of events in Yeh Hai Mohabbatein.