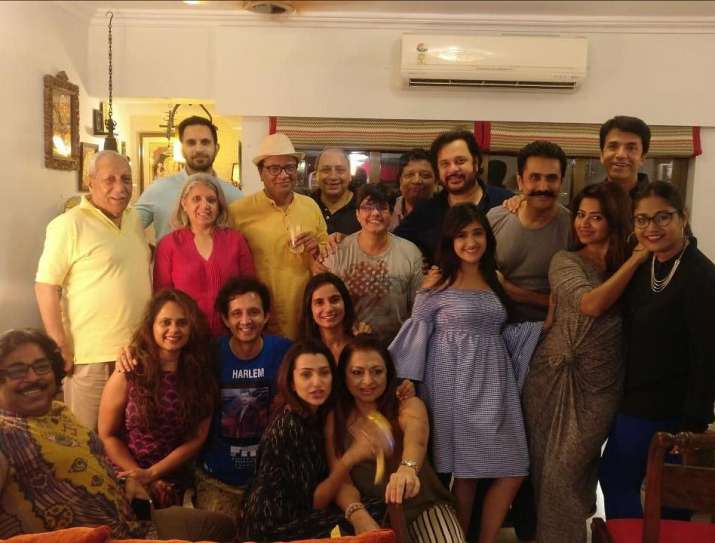 Do you remember the TV show Sasural Genda Phool which aired from 2010 to 2012? Such short runtime, isn't it? The show made headlines while it was aired, but for all good reasons. It showcased a sweet love story between a couple who was married under an arranged marriage setup. Jay Soni and Ragini Khanna played the role of lead couple. Apart from them, Sasural Genda Phool boasted of some fine actors including Supriya Pilgaonkar, Mahesh Thakur, Sudhir Pandey and Shruti Ulfat. The show was a breeze of fresh air when the Indian television was jampacked with a number of saas-bahu dramas.
The show went off air, but the star cast still seems to be in cordial relationship with each other. Recently, the team of Sasural Genda Phool met up for a reunion party and shared the pictures of the same on their instagram account. Actors Neha Narang, Ridheema Tiwari and Anita Kanwal took to Instagram to share few pictures of their get together. Neha, who played the role of Ishaan's sister Ishika in the show, shared a lot of pictures on social media.
Anita Kanwal, who played Ishaan's grandmother on the show, flaunted her singing skills at the karaoke sessions. She also shared the pictures on Instagram. Sharing the pictures, she wrote, "One party that will never fail to rock. Sasuraal genda phool. 6 years still rocking our world. Ravi Ojha sir. This has been the best gift u have given us."
However, the lead actors Jay Soni and Ragini Khanna were missing from the party. Supriya Pilgaonkar also chose to skip the party.