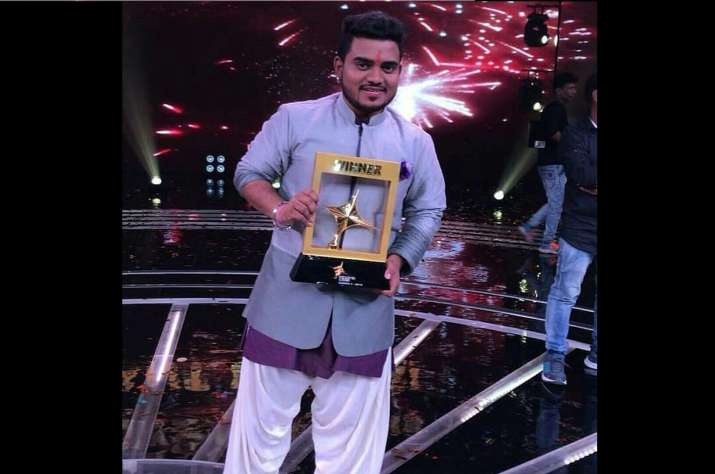 Colors TV's popular live singing reality show Rising Star came to an end on Saturday night. The show had been entertaining the Indian audience for a few months now. Judged by Monali Thakur, Diljit Dosanjha and Shankar Mahadevan got its winner last night. Hemant Brijwasi bagged the winning title among the lot. The final battle was fought between Hemant Brijwasi, Vishnumaya Ramesh, Rohanpreet Singh and Zaid Ali. While Hemant won the show, Rohanpreet Singh bagged the runner-up title.
In the last round, Rohanpreet got 78 per cent votes after he sang Khuda Jaane from Bachna Ae Haseeno while Hemant receive 83 per cent of votes for Alvida from Life In A Metro. As Hemant Brijwasi was crowned the winner, Twitter looked overjoyed.
86% audience vote n if experts vote were on it would be 101%votes for hemant brijwasi the rising 🌟Many many congratulations Hemant Brijwasi

— gunj (@GunjanG12381055) April 15, 2018
Our winner, Hemant Brijwasi, with his well deserved trophy. #RisingStar2GrandFinale pic.twitter.com/D8dk5D5BLE

— COLORS (@ColorsTV) April 15, 2018
I want Hemant Brijwasi to win yaaaaas he deserves to win. #RisingStar2 #RisingStar2GrandFinale

— shinchanᵃˢᶜ • 🇮🇳 (@lights_asc) April 15, 2018
This !!!!!!!! 😍

This priceless moment, that precious smile, the twinkle in those eyes

Har #HemantHolic Jo Sapna sajaaye baitha tha itne hafton se.. thank you @BrijwasiHemant for giving us this moment!

You rule our hearts now and forever 😘😘👏👌👍@ColorsTV @IndiaRisingStar pic.twitter.com/rdCBXzaN06

— Hemant Brijwasi FanClub (@brijwasi_FC) April 15, 2018
Rising Star 2 has been a successful reality show. It has hunted for some really talented singers and also maintained its spot in the Top 10 TRP charts. The very first episode of the show made its way into the top 10. The episode where Sridevi was paid tribute by singers Kavita Krishnamurthy was one of the highest watched shows.
#RisingStar2 Congratulations to Hemant Brijwasi! What a wonderful performance !!! pic.twitter.com/hqJduLw5cb

— Manisha Kataki (@manisha_kataki) April 8, 2018
Apart from the contestants, TV actor Ravi Dubey's hosting also kept the audience glued to the television. It entertained the audience and made a mark with fans. Also, the show declared winners on the basis of live votings which also led to the massive popularity of Rising Star 2.