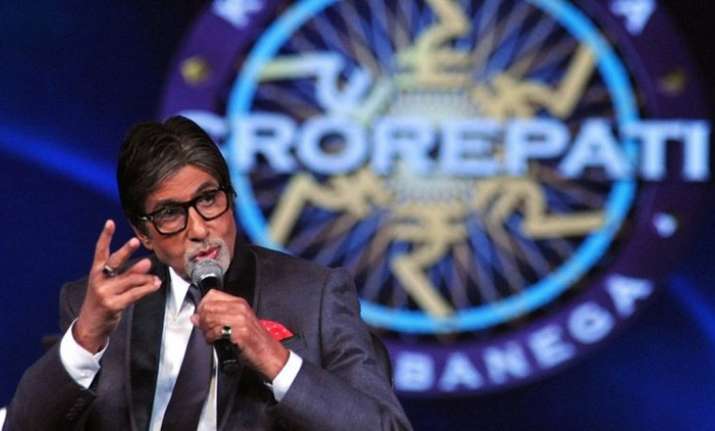 The first episode of Kaun Banega Crorepati season 10 kicked off today in style. Host Amitabh started off the popular show with couple of motivational and inspiring poems. As Big B finished the introduction of the contestants for the first episode of KBC 10, the actor quickly moved to filter the contestants via the Fastest Finger First. The first contestant was Sonia Yadav from Haryana who was willing to work for women empowerment. 
Sonia Yadav got it all easy from first to fifth question winning Rs.10000 easily but faced hurdle with her sixth question and exhausts her two lifelines 50 and audience poll.
After the seventh question, Sonia Yadav impressed the audience by giving quick answers and soon moves on to the 12th question. Unable to answer the question, Sonia Yadav decides to quit the game and take home Rs 12,50,000.
This year the tagline of the show is 'Kab Tak Rokoge' and celebrates the resilience in people. There are many surprises in this season and the makers have given in their best to make the show more visually appealing. The makers have also introduced augmented reality to the show.
During the launch of the show, the makers revealed the difficulty level of the questions this year and said that it is going to be tough. They even went on to say that there were more rounds before the auditions so that they could pick only the best.
Kaun Banega Crorepati 10 premiered tonight and will air Monday-Friday, 9 pm on Sony TV. It will be a 12-week series with 60 episodes.