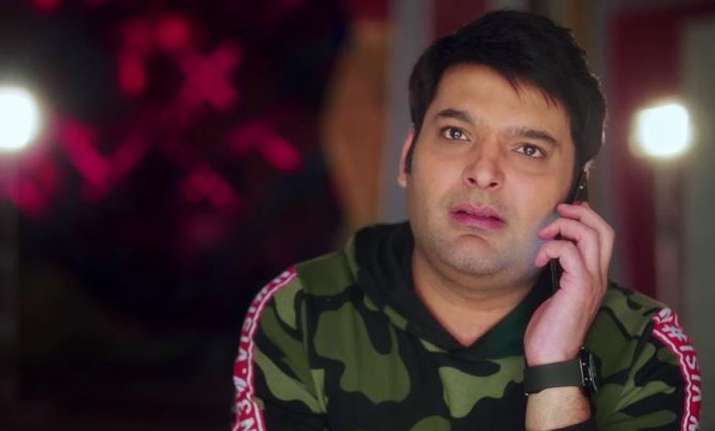 Kapil Sharma has become controversy's favourite child as day by day his actions are creating chaos for the channel, for him and for his fans. It was just yesterday when Kapil went on an abusive Twitter rant lashing out at media for reporting negatively about him. In a series of tweets, he used choicest of expletives, later on clarifying that his account was hacked. This couldn't convince Twitterati as even earlier Kapil has committed the same mistake.
Leave behind personal life, Kapil's professional life has also started plummeting after just three episodes. His freshly launched show Family Time with Kapil Sharma will not air this weekend owing to Kapil's absence. Makers couldn't shoot any new episodes due to Kapil, hence, the channel will telecast old episodes of The Kapil Sharma Show. This entire scenario has done severe damage to the channel, Kapil and his show.
Read More: Kapil Sharma loses his cool after Salman Khan verdict, goes on abusive Twitter rant
 
A source told indianexpress.com that Kapil seems to be depressed as is not interacting with anyone. ''Kapil has been keeping to himself and seems like he is depressed and worried over something. He isn't talking to his team or interacting with anyone. After the Rani Mukerji shoot got cancelled, the team couldn't get through to Kapil and no other episode could be shot for the week. With nothing to showcase, the channel has decided to air his old episodes to keep his fans happy,'' the source informed.
Earlier, there was a buzz that the show might go off air but there is nothing happening as such. Makers believe that they will bring the show and its host back on the track.
Meanwhile, Family Time with Kapil Sharma which was launched on March 25 received mix response from viewers. While many disliked its game show format, others enjoyed Kapil's interaction. The show opened to good numbers on TRP chart but with no episodes this week, it is bound to witness a dip
For all latest news, keep checking our Facebook page  .