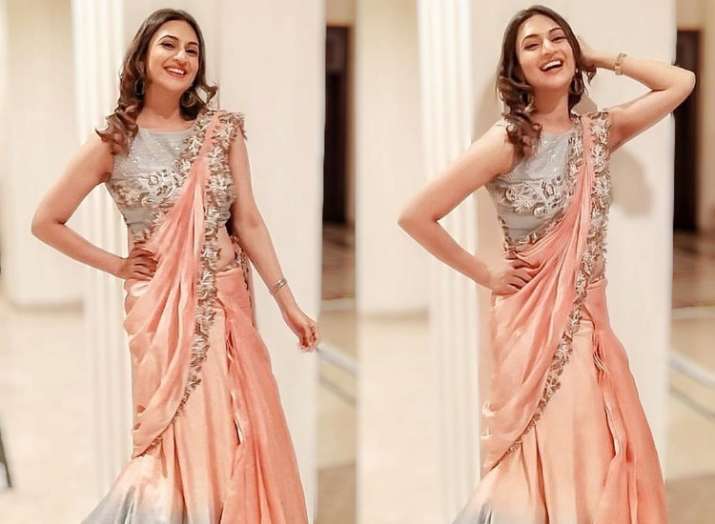 Television actress Divyanka Tripathi rose to fame after her role as Ishita Bhalla in a daily soap Yeh Hain Mohabbatein. The actress known for her marvelous acting skills and great fan following. As she got married to Vivek Dahiya, her stardom and success story reached to the Zenith's height. Recently, Ishita urf Divyanka Tripathi cast her vote in the final phase of Lok Sabha elections 2019. 
In order to make her fans aware of the importance of a vote, she asked them to share their #VotingSuccessStories. She took to her social media account, asking her fans to upload their pictures after they cast vote. As expected a lot of people shared their selfies.
Divyanka then took to her social media account and thanked her fans as well as the audience for behaving like a responsible citizen of the Nation. She also explained how we can together make India, a better country.
She wrote, "What makes me smile so much? YOU!
You acted responsible, you went out and you voted. We may have different likes but all castes, creeds, generations, and genders...we have the same goal- #ABetterIndia. 
Your active participation in India's politics will make it a better country!
Thank you for sharing your #VotingSuccessStories with me!
Heartfelt Love,
धन्यवाद 
Divyanka Tripathi Dahiya 
#StateIcon
#LokSabhaElections"
Well, it's indeed a great act and awareness step. People often follow their stars and acknowledge what they have been asked to do. If done for a good reason and a good cause, it's accepted. She even posted her picture with the blue ink mark on her finger after she cast the vote. She captioned it saying, "ast phase of voting today. अपना बेशकीमती वोट डालिये और मुझ से शेयर कीजिये"
According to the reports, daily soap Yeh Hain Mohabbatein is going off air soon. However, the last date of the show is still not revealed.