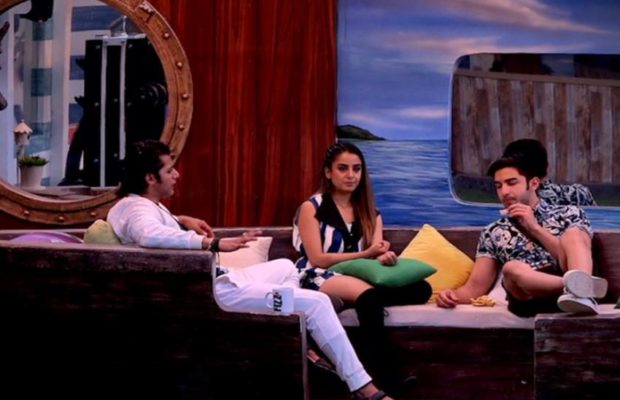 Salman Khan's controversial reality show Bigg Boss 12 is getting interesting by each passing day. The fight among the contestants is getting worse and they can be seen having some serious arguments for the captaincy position. In tonight's episode of Bigg Boss 12, we witnessed few heated arguments among the contestants. Rohit and Megha were seen abusing verbally each other. 
Bigg Boss 12 November 20 Highlights: 
10:12 pm: Sreesanth and Dipika talk about their bonding.
9:56 pm: Dipika is upset with the regular taunts of the housemates. She gets emotional. Romil consoles Sreesanth. Romil later consoles Dipika. Somi gets emotional and says Romil, Deepak, and Surbhi consider her weak.   
9:50 pm: Rohit and Megha abuse each other. Rohit threatens to slap Megha. Sreesanth gets emotional and Dipika tries to console him. 
9:44 pm: Dipika calls Romil double standard person and they indulge in a heated argument. The buzzer plays for another round of game and Jasleen expresses her wish to enter snake's belly. Srishty calls Sreesanth fake. 
9:39 pm: Rohit enters the snake belly. Deepak and Rohit tease Megha. Rohit even taunts Megha. 
9:33 pm: Megha and Deepak indulge in a heated argument. Another round buzzer plays. Rohit and Jasleen express their desire to enter snake belly. They indulge in a heated argument to enter the snake belly.  
9:28 pm: Rohit tries to convince Karanvir to support him. Another hiss sound plays and Deepak from red team enters the snake belly. Megha and Deepak share their experience of the luxury budget task. Jasleen, Sreesanth, and Dipika discuss game strategies.  
9:23 pm: Megha initiates the luxury budget task. Megha enters the snake belly as the announcement is done. Srresanth and Jasleen discuss game plan.  
9:17 pm: Housemates are excited to see the new set made for the luxury budget task. Karanvir announces the captaincy task and says housemate will be divided into two teams. Housemates discuss the game strategies. 
9:00 pm: Ahead of the captaincy task, Megha can be seen targeting Rohit.