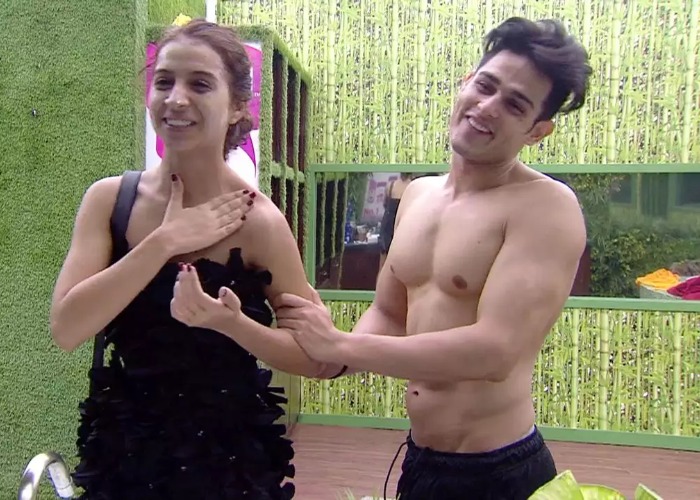 In Bigg Boss 11, this week, all the three nominated contestants are women of the house. Hina Khan, Benafsha Soonawalla and Sapna Choudhary are nominated this week. It was presumable that Hina Khan wasn't going to be nominated, owing to her popularity among fans. Now it was between Sapna Choudhary and Benafsha Soonawalla, as to who will be evicted this week. And it did come as a shock. Yes, Benafsha is out of the house and she is quite upset. Ben, as she was lovingly called in the house, was evicted from the house for getting least votes out of three. She was also one of the most nominated contestants on the show, including Sapna Choudhary.
After coming out of the house, Benafsha Soonawalla's Instagram account showed a bizarre change. Her 'following' section was nearly empty with only one account and that's the official handle of MTV. She seemingly unfollowed everyone including boyfriend Varun Sood and friend Ranvijay Singha.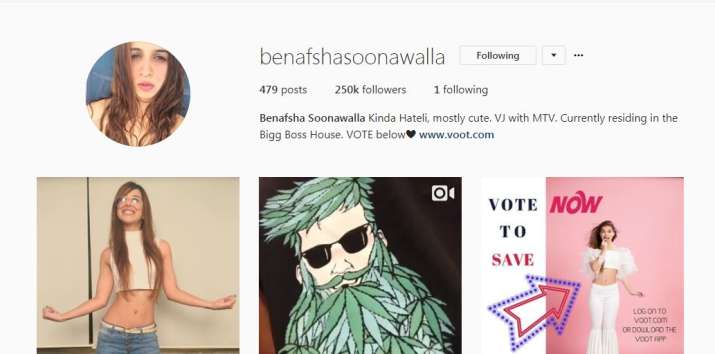 Upon hearing the verdict, Hina and Priyank broke down. The two hugged Benafsha before bidding goodbye. The entire house came to say bye to Benafsha at the door. A visibly upset Priyank cried and said that Benafsha had become his habit in the house.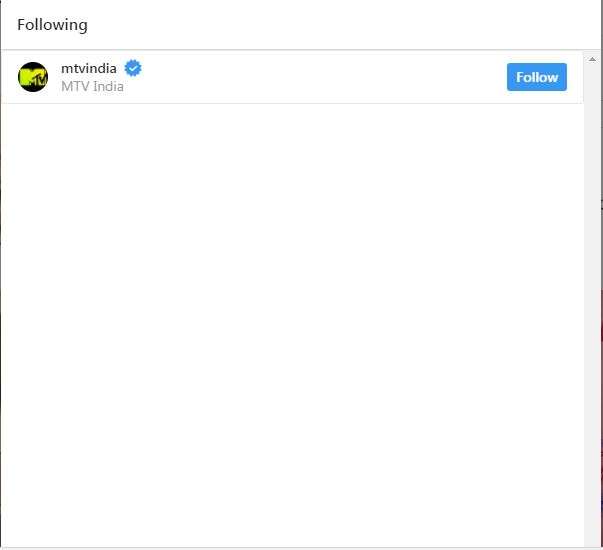 In this week's nomination task, Benafsha Soonawalla nominated herself for three consecutive weeks for saving her 'best friend' Priyank Sharma on the show. Sapna was nominated as Puneesh refused to wear Salwar Kameez for a week when asked for. Hina Khan was nominated for breaking the rule of the task. She applied makeup of Luv Tyagi's forehead, where 'Zero' had been written, while Bigg Boss clearly instructed them not to hide the Henna tattoo.
Despite having an ugly brawl with Akash Dadlani and constantly being in headlines for her intimacy with Priyank, Benafsha becomes the least voted contestant in Bigg Boss 11. Let's see how her best friend Priyank Sharma will react on her eviction. A couple of weeks ago when Salman Khan pranked that Ben was eliminated, Priyank couldn't control his emotions. He didn't let go of her until Salman announced the real eviction.
Benafsha's elimination is going to create fresh gossips both inside and outside the house. Viewers will get to know if Priyank genuinely felt for her or it was just a publicity stunt as Bandgi said. Benafsha will have to deal with real life boyfriend Varun Sood, who must've seen the uncomfortable closeness of Ben and Priyank in the show.
Let's see what happens after her eviction. Varun must be definitely in need of some answers.