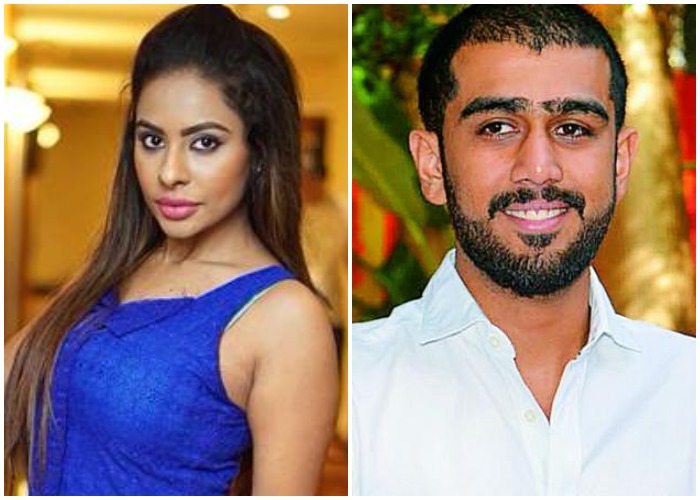 Telegu actress Sri Reddy, who earlier paraded semi nude to protest against casting couch in Tamil film industry, has now accused Rana Daggubati's brother Abhiram Daggubati of sexually using her. She claimed that Suresh Babu's son Abhiram has used her sexually. Abhiram is the younger brother of Baahubali star Rana Daggubati.
"Suresh Babu's son cheated me so badly. The studio belongs to the government and it is meant to help and support talented people. They have to use it in a proper way. This Suresh Babu's son took me to the studio and **** me so badly in the studio only," she said in an interview to News18.
She also leaked few intimate pictures of Abhiram with her.
Earlier, she accused several biggies of Tamil film industry for asking sexual favours in return of work opportunities. She claimed that even by doing them the 'favour' she got no work in the industry. She named many big celebrities in this. This is the first time that the pictures are leaked.
This is Suresh Babu's son Abhiram and I haven't revealed his name anywhere so far. Abhiram! Don't you feel ashamed? You know how you behaved in the studio. Everyone asked for proof, so here is the proof. See this photo, which clearly shows him kissing my face. Now start a rally. Let all Dalit and women associations come forward, fight and give me justice. Because of men like this, many lives are being ruined," she further added.
Sri Reddy also revealed a number of screenshots of the WhatsApp conversation between the duo, in which Abhiram  is asking her about her previous physical relationships.
She also revealed the screenshots of her conversation with singer Sreeram Chandra. She revealed the pictures with caption, "Look at our Indian idol chat..shame on u sri ram..remove sri ram from ur name..u r not worth to have it".
#srireddyleaks Look at our Indian idol chat..shame on u sri ram..remove sri ram from ur name..u r not worth to have it pic.twitter.com/V1m5eBUgoT

— Sri Reddy (@MsSriReddy) April 5, 2018
After her protests on Saturday, the Movie Artistes' Association MAA decided to ban the actress and refused to give her membership. They claimed that Sri Reddy hasn't filled the forms properly while she claimed that the membership has been denied to her because of her protests against casting couch.