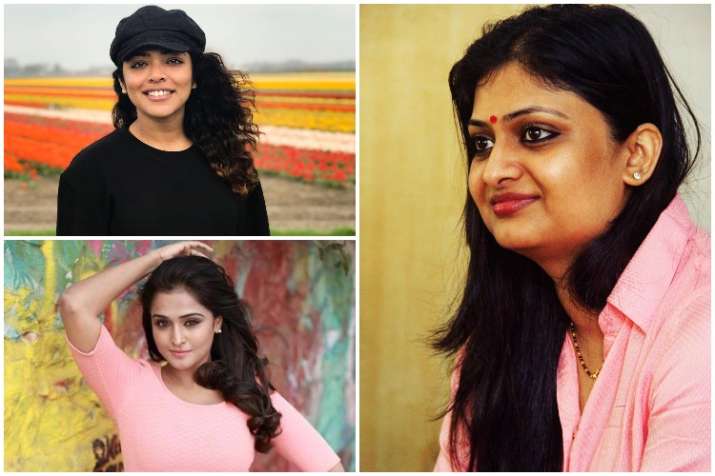 Showing rage against reinstating actor Dileep in an actors association, four leading actresses, including the kidnap victim, resign from the Association of Malayalam Movie Actors.
Dileep is an accused in the February 2017 actress kidnapping case which took place in Kochi, that landed him in a Kerala jail for 85 days.
Besides the kidnap victim, actresses Rima Kallingal, Remya Nambisan and Geetu Mohandas, have resigned from the board. All of them are leading lights in the Malayalam film industry.
the announcement of the resignation was made on the official Facebook page of the newly formed Women in Cinema Collective (WCC). Interestingly, WCC is led by Dileep's former wife Manju Warrier.
The WCC had earlier also expressed its displeasure, soon after Dileep was reinstated at the annual general body meeting held in Kochi on Sunday.
The victim in the kidnapping case noted in the post: "In the past when this star had thwarted to keep me away from films by denying opportunities to me, I did approach the organization, but no action came up"
"And now when I have gone through very tough times, the organization appears to be protective of this person and hence I feel there is no point in being a member of this organization", she added.
Remya Nambisan expressed her anger over the AMMA's decision to reinstate Dileep. She said that she was left with no other option but to detach herself from such an organization so that the dignity of her co-actress is maintained. She said, "AMMA has taken a very inhuman stand against my actress colleague and hence I am resigning..."
"I feel I should have resigned long back because AMMA does not want any member to question their decisions. I cannot stand such acts again...," said Geetu Mohandas, a former executive member of AMMA.
Rima Kallingal in her post said: "I decided to resign for the upcoming generation who will be able to pursue their profession without making any compromises." 
Late thespian actor Thilakan's daughter, Sonia Thilakan also slammed AMMA for having different standards for Dileep and her father, who was suspended in 2010 for criticising AMMA.
 
(With IANS Inputs)