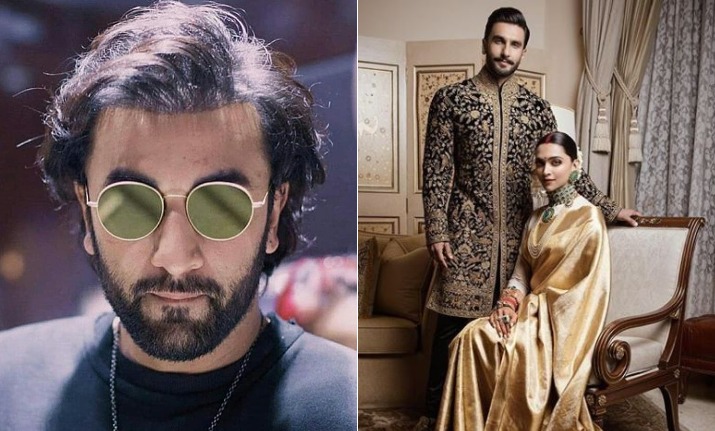 Ranveer Singh and Deepika Padukone's Mumbai reception was night to remember for many Bollywood celebrities. After all, almost each and every star was seen dazzling at hotel Grand Hyatt in Mumbai that night, except for a few. Some did give it a miss due to work commitments while some were not invited.  Those who attended includes Amitabh Bachchan, Shah Rukh Khan, Aishwarya Rai Bachchan, Janhvi Kapoor, Saif Ali Khan, Kareena Kapoor Khan, Sara Ali Khan, Anushka Sharma, Katrina Kaif and many more. Who weren't seen were Alia Bhatt and her boyfriend Ranbir Kapoor. This did raise many eyebrows if the couple hasn't buried the hatchet yet.
Earlier, it was reported that Ranbir Kapoor and Alia Bhatt couldn't attend DeepVeer reception because they were caught up with a schedule of Brahmastra. But a recent report of Bollywood Hungama suggests that their absence at Deepika and Ranveer's reception was not because of Brahmastra. Strangely enough, the report reads that Ranbir didn't attend the reception because of the viral Channa Mereya jokes made on him before Deepika's wedding.
Ever since the news of their wedding broke out, there were jokes about Ranbir Kapoor singing the sad song on his ex-girlfriend's wedding. A source close to the family told the leading daily, "The joke about Ranbir singing and dancing to Channa Mereya at Deepika Padukone–Ranveer Singh wedding got to Ranbir. He doesn't appreciate the public image of the serial dater who never gets the girl. Ranbir is now looking for permanence in his relationship. And you are right. The image of loser in love through his roles doesn't help. He just decided to stay away from Deepika and Ranveer's wedding reception although both of them had invited him personally and urged him to come."
It seems like the only wedding Ranbir Kapoor is looking forward to attending is his own. Well, the actor himself made it clear that marriage is very much on his mind.