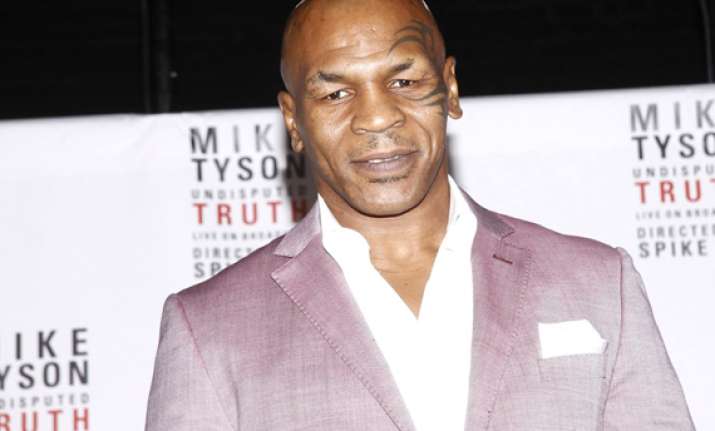 Los Angeles, Oct 3: Boxer Mike Tyson has reportedly been roped in for a cameo appearance in "Scary Movie 3".
The 46-year-old, who has done cameos in movies like "Hangover" and "Hangover II", will be soon alongside Charlie Sheen, Ashley Tisdale and Lindsay Lohan, among others, in the spoof movie, reports thesun.co.uk.
The retired boxer has started shooting for the movie in Georgia, US along with co-star Heather Locklear. Malcom Lee is directing the film.