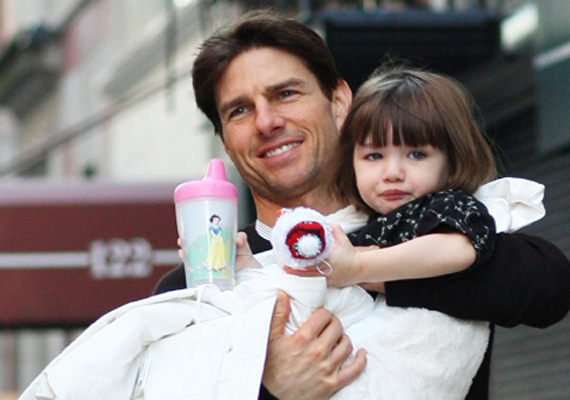 Los Angeles, Aug 29: Actor Tom Cruise has set up a trust fund for his six-year-old daughter Suri, on ex-wife Katie Holmes' request.
However, Suri will not be able to legally claim the money until she is in her 30s. Cruise, 50, is already giving Holmes $400,000 per year in child support until their six-year-old daughter Suri turns 18.
"Katie wanted the trust fund put in place for Suri that their daughter will be able to tap into after she turns 18 years old," femalefirst.co.uk quoted a source as saying.
"Katie has absolutely no access to the money and didn't want to. She just wanted to ensure that Suri would have financial security as she becomes an adult. It's a sizable trust fund, but Suri won't be able to fully legally claim it until she is in her 30s.
"Tom had no problem with the request and planned on doing it for Suri anyway," the source added.
The couple got married 2006 in Italy after meeting in April 2005.