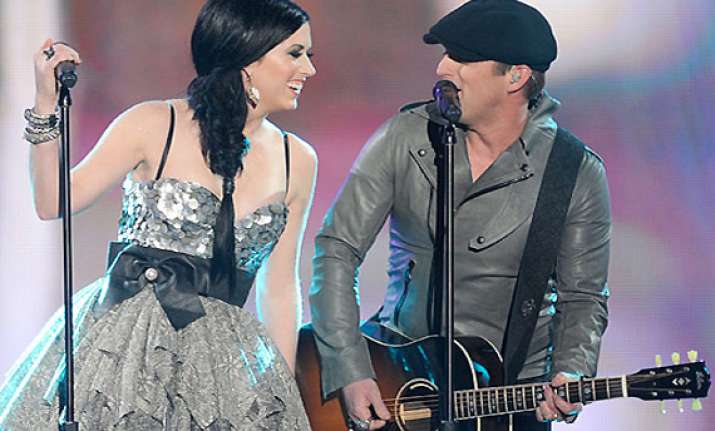 London, Mar 24:
When Thompson Square first heard the song, "Glass," there was a guy singing it. The husband and wife duo, made up of Keifer and Shawna Thompson, thought it needed a woman's touch.
"It was written by Ross Copperman and Jon Nite, and when they originally pitched it to us it was a male demo," said Keifer. "We just felt it was a little too sensitive for like my vocal. So we switched it over to, Shawna took a crack at it and blew everybody away. We were like, 'That's got to be a single.' So here we are."
"Glass" describes the emotional baggage everyone brings into a romantic relationship, and whetherthat will ultimately break a couple up or make them stronger.
"It's just a song about relationships and how when you meet the right person, no matter what you've been through, they're there for you and they can handle your past or whatever you're going through at the moment," said Shawna.
"Or they're going to leave you once they discover how bad you are," jokes Keifer. "It is, it's just about the frailty of man really?kind of the meaning of the song being a metaphor for just letting your guard down."
Thompson Square is up for vocal duo of the year at the Academy of Country Music Awards on April 1. The show airs live from Las Vegas on CBS.