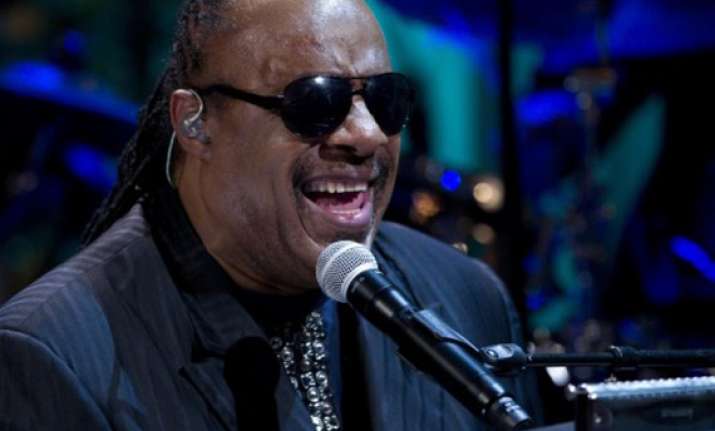 Rio de Janeiro, Dec 27: This year Christmas will be different. It will be the first Christmas spent by Stevie Wonder in Brazil.
The singer has performed in Brazil on two previous occasions. First during the Free Jazz Festival in 1995 and more recently during the Rock in Rio festival, just last year, but never during Christmas.
"I am going back to the '60s and '70s, when I already enjoyed Stevie Wonder. This man has really made into and will remain in history. Marvellous, sensational!" said Julio Carlos, who was attending the concert.
Gilberto Gil, an icon of the Brazilian Popular Music (MPB) and former Brazilian Minister of Culture under President Lula, has been the host for Stevie Wonder in Brazil since they first met in Lagos, Nigeria in 1977 at the house of Afrobeat?s father, Fela Kuti.
This year's Christmas show was staged on one of the most famous beaches in the world, Copacabana. The concert was opened by Gil who sung "Realce" and "A Novidade."
For Wonder, 2012 marks the 40th anniversary of "Talking Book," his most important song album, which consolidated his musical style.
It is also the year that he reformed with his friend Gilberto Gil on stage and gave the audience at Copacabana beach a Christmas present to remember.
'Really good sound, good atmosphere. It is really nice!" said a Dutch tourist.
The concert was sponsored by the Mayor?s office of Rio de Janeiro.