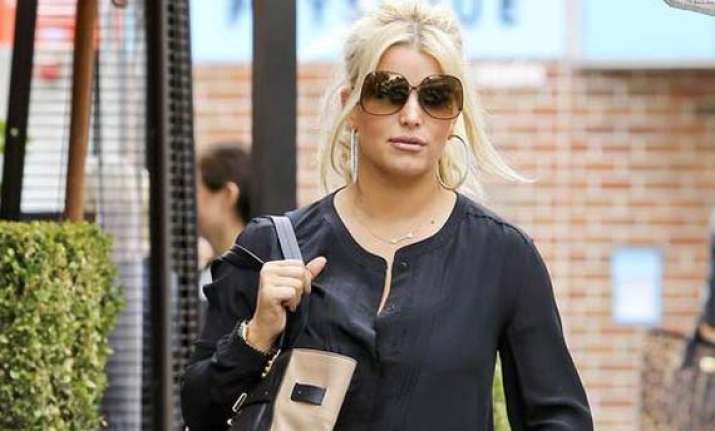 Los Angeles, Nov 27: Singer Jessica Simpson, who welcomed daughter Maxwell Drew in May, had to lose 60 pounds. She followed a strict plan of consuming just healthy and nutritious smoothies for 15 days before slowly introducing snacks and meals.
She spent five days having three smoothies a day with two healthy snacks, five days of two smoothies a day plus two healthy snacks and one meal and then five days of one smoothie a day with two snacks and two meals.
The plan, which was crafted by Simpson's former private chef and started in July, was part of the diet company Weight Watchers, of which she is the new spokesperson for, and followed their its famed point system.
According to tmz.com, items on the menu included foods like egg white omelettes, chicken satay, whipped chick peas, soba noodles and shrimp skewers.
The 32-year-old, who is now back to her pre-pregnancy weight, signed a $4 million deal with Weight Watchers to become their spokesperson and follow their weight loss plan religiously.