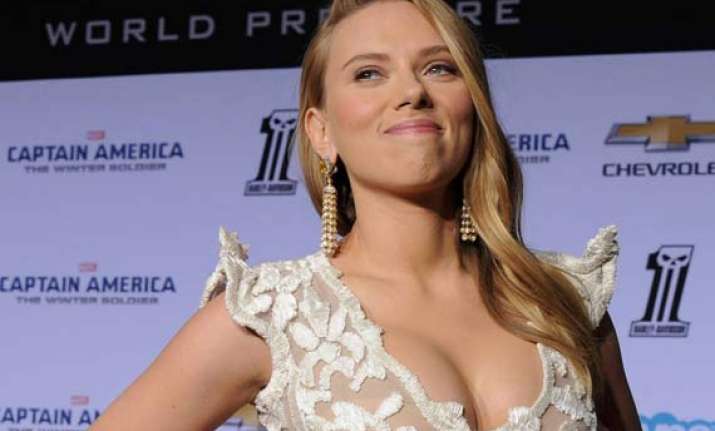 Los Angeles: Actress Scarlett Johansson has teamed up with women's group, Planned Parenthood, to design a T-shirt for one of their fundraising campaigns.
The 29-year-old has designed for the Planned Parenthood Action Fund's new line of celeb-designed shirts. The limited edition tees was commissioned by the organisation's Women Are Watching campaign which educates and mobilises young voters about women's health issues and women's rights, reports eonline.com.
"When I heard that some politicians were cheering the Supreme Court's decision to give bosses the right to interfere in our access to birth control, I thought I had woken up in another decade.
"Like many of my friends, I was appalled by the thought of men taking away women's ability to make our own personal health care decisions," she said in an email interview.
"That's when I knew I couldn't sit on the sidelines and why I'm proud to support Planned Parenthood Action Fund's Women are Watching campaign to ensure that young women know the high stakes for women's health and rights this November.
"Women are watching, and we will fight for candidates who will ensure that birth control is affordable and who will protect access to safe and legal abortion. Women will be the key to the elections this November and it's more important than ever that young women register to vote and vote for the candidate that will stand up and fight for them."
The shirts, which read "Hey Politicians! The 1950s called...they want their sexism back!", are available for sale online.
In September this year organisers will release a T-shirt created by Gabrielle Union and later in October, Natasha Lyonne and Selenis Leyva will design a shirt for the cause.