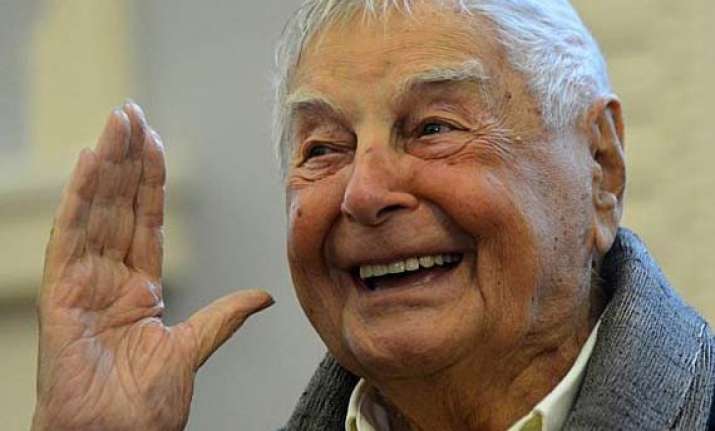 Moscow: Yuri Lyubimov, one of the leading names of Russia's theater world, passed away Sunday following heart problem. The 97-year-old died in his sleep.
Russian president and prime minister expressed condolences over his death.
The stage director, a People's Artist of Russia who founded the famous Taganka Theater, was rushed to Moscow-based Botkin hospital Thursday over cardiac insufficiency, Xinhua reported. He had been in hospital since Oct 2 for heart failure.
Expressing his condolences to Lyubimov's family and friends, President Vladimir Putin said the artist's role in the development of Russia's modern theater cannot be overestimated.
"The head of state stressed that Lyubimov's enormous talent would go on living in a galaxy of actors, who are his followers," Itar-Tass news agency quoted Kremlin spokesman Dmitry Peskov as saying.
Noting it is impossible to imagine Russia's theater life without Lyubimov, Prime Minister Dmitry Medvedev said "the memory of Yuri Lyubimov has been inscribed in the history of our country' s culture forever".
The 1917-born Lyubimov founded the Taganka Theater in 1964 and led it for 20 years until 1984 when he was stripped of Soviet citizenship after criticizing its leadership in the foreign press. In 1989, he returned to the post of artistic director of Taganka.
He left Taganka in 2011 when a conflict broke out between him and the company, and later cooperated with other theaters.
Chairman of the artistic council of the Taganka Theater Felix Antipov told Interfax that there would have been no modern Russian theater without Lyubimov.