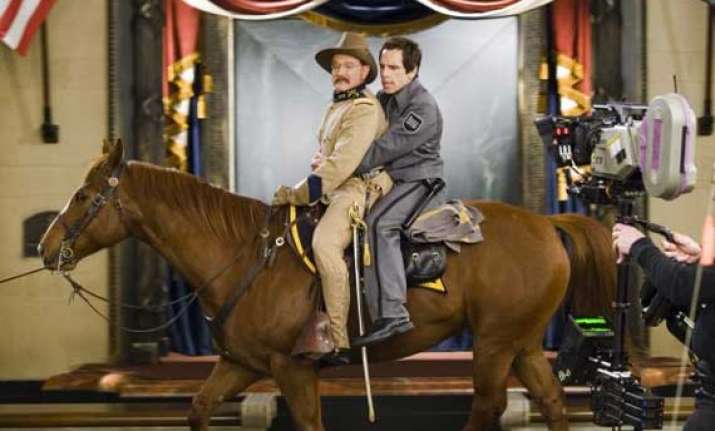 Los Angeles: Actor and stand-up comedian Robin Williams will reportedly reunite with actor Ben Stiller in the third instalment of adventure-comedy film "Night at the Museum".
The 62-year-old played Teddy Roosevelt in the two previous movies and has been approached to reprise the same in the upcoming "Night at the Museum 3", reports aceshowbiz.com.
Shawn Levy, who directed the first "Night at the Museum" in 2006 and the 2009 follow-up "Night at the Museum 2: Battle of the Smithsonian", will direct the third movie as well.
Based on the 1993 children's book of the same name by Milan Trenc, the movie revolves around Larry Daley (played by Stiller), a watchman at the American Museum of Natural History where the occupants come to life at night.
"Night at the Museum 3" is expected to start filming in February next year.