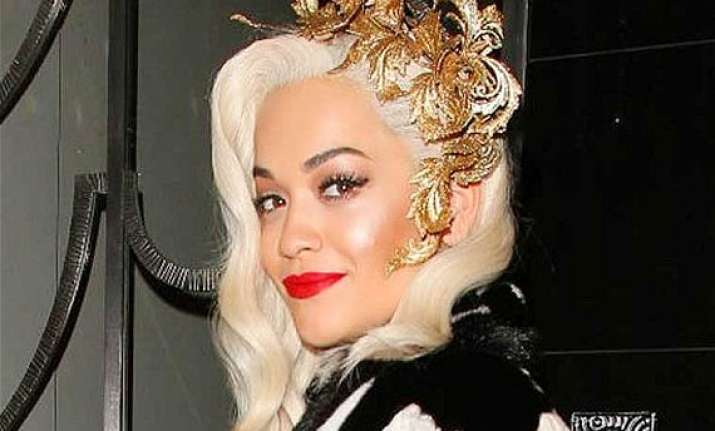 Los Angeles: Singer Rita Ora found acting "difficult" as she kept forgetting her lines while filming her scenes for the upcoming erotica "Fifty Shades of Grey".
The 23-year-old singer, who is playing Mia Grey in the film, had someone feeding her script to her through an earpiece because she couldn't remember her lines, reports mirror.co.uk.
She said: "I had to have someone in my ear on set telling me what to say before I said it because I was honestly like so nervous I forgot everything that I had learnt."
The blonde beauty credits her co-star Dakota Johnson for helping her get over her "first-time" acting fears.
"She's (Dakota) a great friend of mine and she really eased me, and she was really nice to take care of me," she shared.