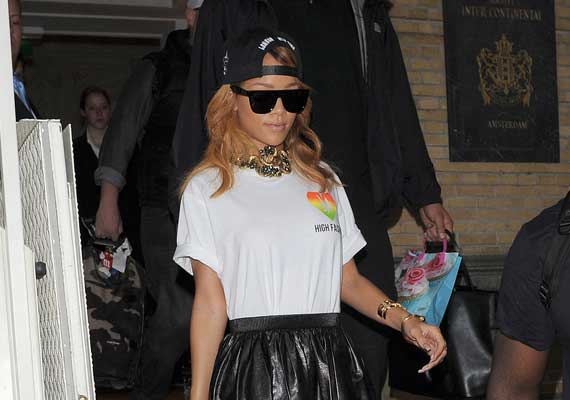 London, July 22:  Singer Rihanna is once again in news because of her party habits and this time she has upset her neighbours in the hotel where she was staying.
The 25-year-old was staying at the 45 Park Lane hotel, here, when some guests reportedly complained to the authorities of loud music coming from her room.
When things got out of control, six guests checked out of the hotel, reports dailystar.co.uk.
"Rihanna or someone in her team set the smoke alarm off three times in her room so far," a source said.
"Other guests have complained about her playing loud music and partying," the source added.
Recently bag of chips and other food items were thrown at the Rihanna when she went on to perform live at M.E.N Arena in Manchester.