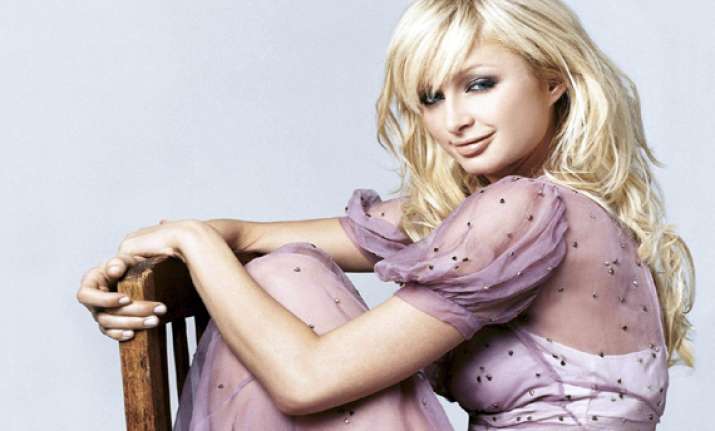 New York: Hotel heiress Paris Hilton has been sued by German insurance giant Allianz for not returning $60,000 in borrowed Damiani jewellery.

The jewellery Hilton borrowed was stolen as part of a $2.8 million heist in December 2008 at her Los Angeles estate.

However, cops last year recovered all the missing jewellery as part of a takedown of a celebrity burglary ring that targeted boldface names, including actors Megan Fox, Orlando Bloom and Lindsay Lohan.

Now, Alianz claimed the socialite never bothered to return the jewellery after police returned it and the Louis Vuitton bag it was stolen in to her.

"Despite having recovered Damiani's jewellery, [Hilton has] failed to return all of the jewellery to Damiani as required by the agreements," the New York Daily News quoted the suit as saying.

In court paper, Allianz said Damiani in 2007 loaned Hilton $60,000 of jewellery to wear for public appearances. As part of the deal, Hilton agreed to stash the jewellery in a safe or a vault whenever she wasn't wearing it.

She did none of that, the suit said, and instead had a habit of leaving her mansion's front door unlocked and its alarm system turned off.

"On Friday, December 18, 2009, in the early morning hours, Hilton left her mansion and attended a party at Bar Delux in Hollywood, California," it said.

"At some point that night, the Damiani jewellery was placed in Hilton's closet and not in the safe as required by the Agreements.

"On December 18, 2009, Hilton left the front door to her mansion unlocked. Like the front door, Hilton also left the safe unlocked that was supposed to be used to secure the loaned Damiani jewellery," the suit added.

A man in a hooded sweatshirt then strolled in through the front door, the suit says, taking off with $2.8 million of jewellery that was "sitting in plain sight" in Hilton's closet.

"The burglar stole all of the loaned Damiani jewellery by sweeping the items off the closet shelves into one of Hilton's Louis Vuitton handbags," according to the suit.