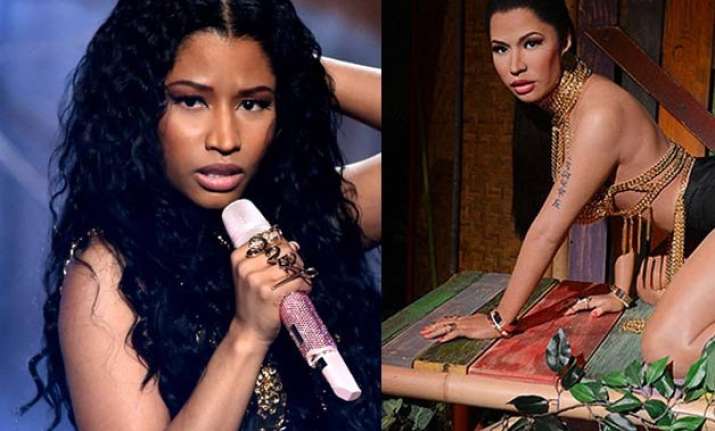 Mumbai: Nicki Minaj's scantily clad wax figure at Madame Tussauds in Las Vegas will be remodeled due to visitors' inappropriate behaviour with the figure, which has been based on the rap singer's music video for 'Anaconda'.
A series of inappropriate photographs of visitors and the figure have gone viral on social media, causing grave inconvenience to the company.
They issued a statement saying, "We have been made aware of the inappropriate photograph that was taken at Madame Tussauds Las Vegas, involving Nicki Minaj's new wax figure… It is unfortunate that this visitor decided to behave so inappropriately and we apologise for any offence this has caused. We do have staff monitoring guest behaviour in the attraction and do our utmost to ensure our wax figures are treated respectfully, but on this occasion clearly one of our hosts was not present."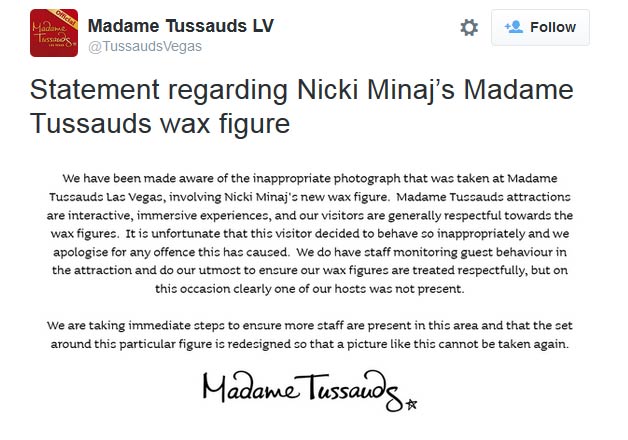 "We are taking immediate steps to ensure more staff are present in this area and that the set around this particular figure is redesigned so that a picture like this cannot be taken again."