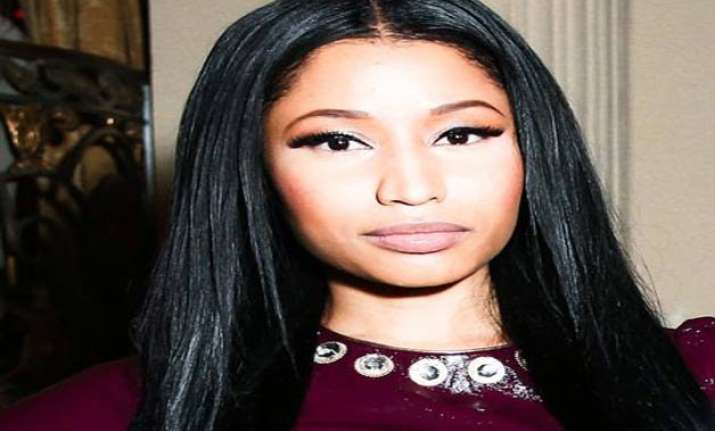 Los Angeles: Rapper Nicki Minaj, who has been accused by fans of photoshopping her derriere in a photograph which she shared on social media platform, has cleared the air regarding the rumours.
Minaj shared the image on photo-sharing Instagram on Sunday, and some fans noticed a suspicious curve on the leg of Minaj's stylist, who was standing behind her to fix her hairstyle. At that time, she was posing for photographs alongside her boyfriend Meek Mill.
To set the record straight on the matter, the "Anaconda" hitmaker then shared a screencapture of her text message with her photographer Alex Grizz, reports aceshowbiz.com.
She sent the supposed photoshopped shot to Alex and asked him, "Did u photo shop this?" The photographer replied, "No... Why?" 
The "Super bass" hitmaker then added: "Oscars pants r curved," to which the photographer responded, "It's just shadow. Lol why did I actually text @grizzleemusic about this? yall so damn crazy. I was like, we don't need to do that.,"