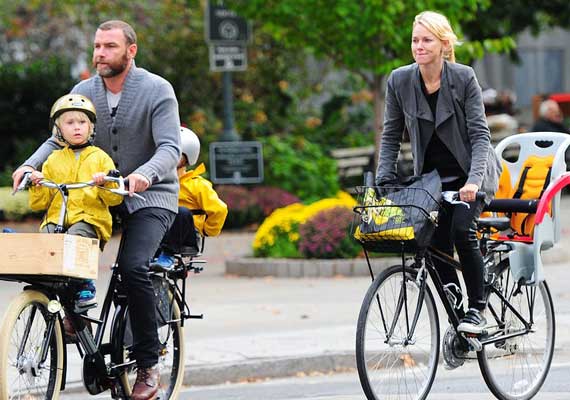 Los Angeles, July 29: Actress Naomi Watts, who will be seen in the title role in Lady Diana biopic, says she enjoys spending time with her family rather than worrying about her career.
The 44-year-old, who has two sons - Alexander, six, and Samuel, five - with her long-term partner, actor Liev Schreiber, has taken a backseat and is enjoying it, reports contactmusic.com.
"I still feel very ambitious and you always want to find the next great project. But it's a very different feeling now than when I was struggling to get parts," OK! magazine quoted her as saying.
"Now I have a wonderful man and children to come home to, and waking up in the morning with my family is one of the greatest joys you can ever have in life," Watts added.
The "Fair Game" actress will portray the late Diana, Princess of Wales, who died in a car crash in Paris in 1997, in the upcoming biopic titled "Diana" and she admits she is concerned about the reaction she will receive from the public.
"I was dreading the reaction among the public to my playing her. You know that people will complain that you don't look enough like her, that you're not tall enough, and all those things."
"It's very difficult to play someone who had such a deep impact and left such a lasting memory on the public," Watts said.