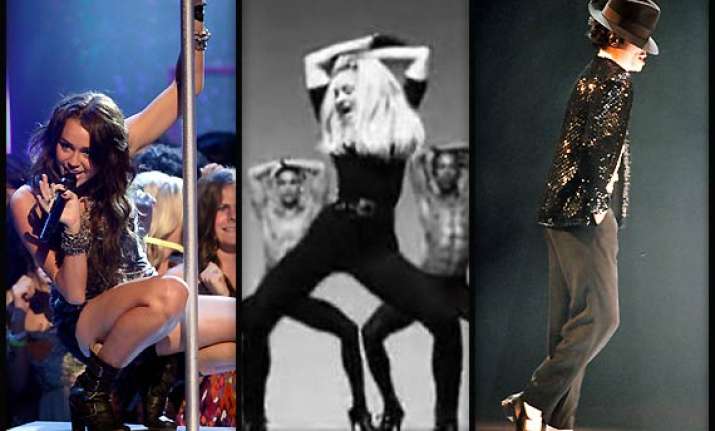 Los Angeles: Pop star Miley Cyrus has won the number one spot in the list of the 10 Best Celebrity Dances, compiled by The London Cabaret Club.
Cyrus saw off competition from Madonna's Vogue dance and Jackson's signature Moonwalk, which came in second and third respectively, reports contactmusic.com.
The poll also featured the Gangnam Style routine by South Korean pop star Psy, Kylie Minogue's Locomotion, Beyonce's Single Ladies and the line dance performed by Cyrus' country star father Billy Ray to his hit Achy Breaky Heart.