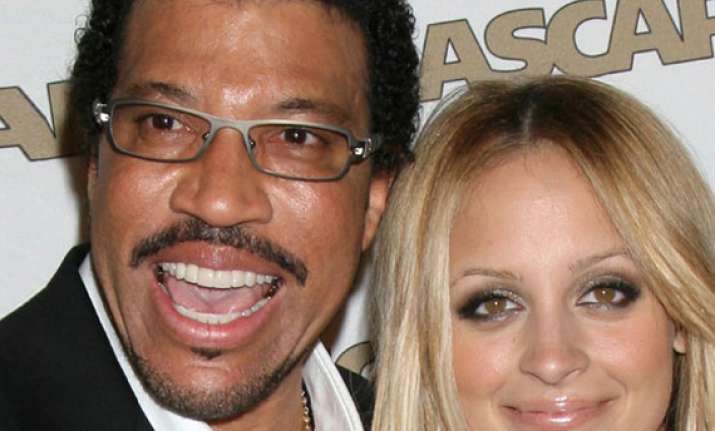 Nashville, Feb 3: Recording artists Blake Shelton, Christina Aguilera, Cee Lo Green and Adam Levine have all returned as judges on the show. They picked up right where they left off when taping began in the fall.

"The four of us coaches just have such a love-hate relationship," said Shelton. "We're all high-fiving and drinking together, and as soon as somebody comes up on that stage and we hear them and they're really good, the gloves come off. It's like, 'Did you just say that to me? Why did you say that dude?' 'I just wanted to get that girl.' 'Oh, ok.' Then you're back and everything's good again."

There are a couple changes this season. The judges will pick 12 contestants for their teams instead of eight from the blind auditions, and each team will have two official celebrity mentors.

Levine recruited Alanis Morissette and Robin Thicke. Shelton signed up his wife Miranda Lambert and Kelly Clarkson. Green asked Kenny "Babyface" Edmonds and Ne-Yo, and Aguilera enlisted Jewel and Lionel Richie.

When asked how he made the decision to join Aguilera's team, Lionel Richie said with a mischievous smile: "She snuck up on me."

It turns out, Aguilera had a secret weapon: Richie's daughter, Nicole. The two have been friends for years.

"I got the phone call that said, 'Dad.' And you can't beat, 'Dad.' That's an insider insider," said Richie. "'The Voice' is just me hanging out with people who have been in my life for a very long time?I'm just thrilled to be on the show."

Richie realized he's learned a thing or two from three decades in the music business, but his advice doesn't exactly translate into winning a weeks long reality singing competition.

"What's so amazing to me is trying to explain to someone what they should do, which is taking the time from, I'm a 35 year overnight success. I'm still trying to get it right. So to try to get someone to get it right four weeks into a television show, seven weeks into a television show is tough."

Richie is happy to be a guest mentor, he doesn't think he'd do so well on the show as a contestant.

"I take my hat off to these new artists, because I don't even think I could take the pressure," he said of having millions of people watch your flaws each week. "Could Mick Jagger, could Bob Dylan, could Johnny Cash be on 'The Voice'? Heck no. Because they're going to sound like Johnny Cash, they're not that kind of a singer. So they probably would be miserable at it, because they're used to singing their songs. These are stylists. It's very tough today for these artists."

Competition aside, Shelton means it when he talks about the friends he's made through "The Voice."

"It really is turning into a situation that I hope is going to last for a long time, because you get close with people. Even though it's a working relationship that we start with, by the end of the season the four of us coaches and even Carson and many of the contestants are pretty tight. I hope it lasts a long time."

Shelton is out on his "Well Lit and Amplified" arena tour. His opening act? Last year's runner up and Shelton's prot?g?" ,Dia Frampton.