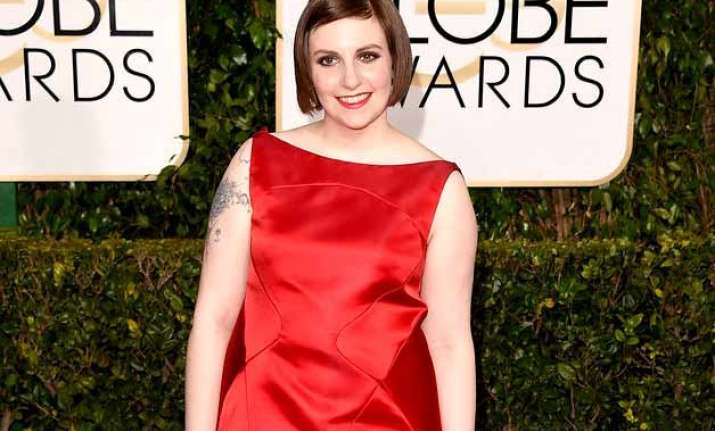 Los Angeles: Actress Lena Dunham has vowed to quit micro-blogging site Twitter after receiving insults and death threats.
Speaking on the red carpet of Golden Globe Awards at the Beverly Hilton Hotel Sunday, she said: "I'm trying to create a safer place for myself. People threaten my life and tell me what a cow I am," reports femalefirst.co.uk.
The 28-year-old admits she is not a regular visitor on the site and doesn't check her mentions and interactions quite often because of the scale of negative comments she's received.
She added: "I check it occasionally but it's not the same co-dependence. A lot of people I love on the internet but you can't read those without reading deranged neo-cons telling me I should be buried under a pile of rocks."
Despite saying that she might leave the site, Dunman continued to post updates throughout the award ceremony and joked that actor Mark Ruffalo had caught her searching her name online.
She tweeted: "Oh don't worry @markruffalo just caught me googling myself #goldenglobes (sic)."