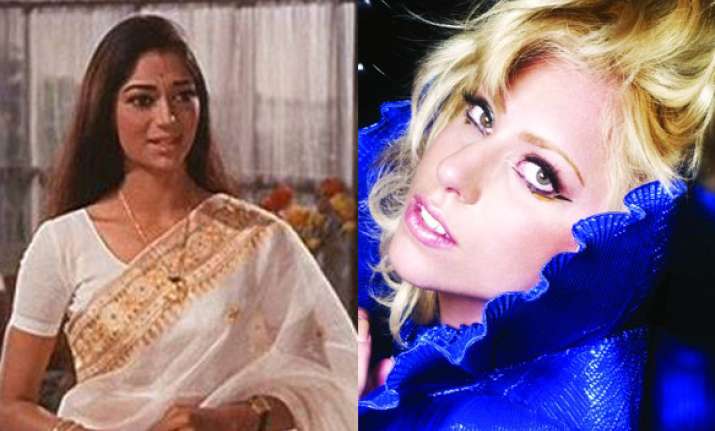 American singer Lady Gaga  has shot for Simi Garewal's talk show in Singapore, says a media report.
 
Lady Gaga has expressed a keen interest in visiting India,  the report says. 

The maverick American singer-writer, best known for her outrageous dresses, features in Simi Selects India's Most Desirable. The Born This Way crooner shot for the chat show in Singapore.

The report said,  Lady Gaga specially took time off for Simi Garewal's talk show. Simi left the city for Singapore on Thursday morning.

The star anchor had been tight-lipped about shooting with the iconic singer till the shooting had been wrapped up.
 
A source close to the anchor said that interviewing Gaga was a big high for her.

Lady Gaga, known for her outrageous fashion sense, sported an outlandish wig and sky-high heels to match during the interview, which was shot in a hotel in Singapore.

For a while Simi had been in touch with Gaga's agents to get her on her guest list. Finally when Gaga was in Singapore for her stage shows, Simi decided to make an air-dash to shoot with the singer.

This is Lady Gaga's first ever interview on an Indian show. The singer evinced keen interest about India and its culture and said she was keen to travel to India in the future.

At Simi's request she also crooned for her Indian fans. Simi's earlier show Rendezvous With Simi Garewal had featured international names like Jackie Chan, Imran Khan and the late Benazir Bhutto.