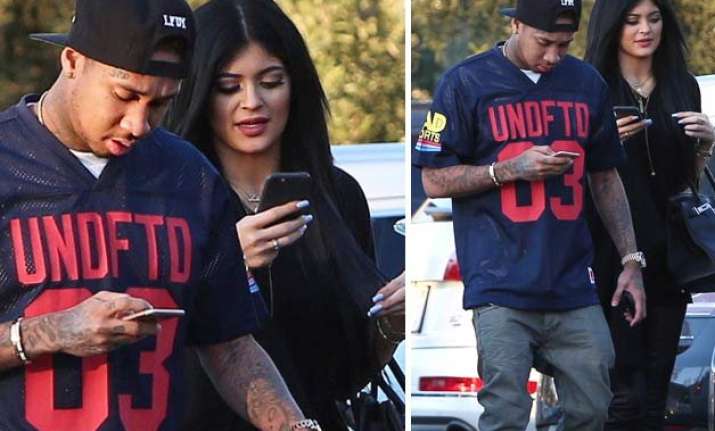 Los Angeles: Rapper Kanye West has confirmed that Kylie Jenner and Tyga are "in love," but hinted he doesn't approve of their relationship.
The 37-year-old rapper accidentally confirmed his 17-year-old sister-in-law is dating the 25-year-old rapper, who denied rumours of a romance earlier this week, reports femalefirst.co.uk.
In a new unedited clip of the "Only One" hitmaker's pre-recorded interview with New York City radio station Power 105.1's "The Breakfast Club", obtained by TMZ.com, he said: "I think they in love."
Asked if thought their relationship was inappropriate, he added: "I think that, that's a good question right there.
"You can tell nobody, you can't speak to nobody (about what they can and can't do)."
The comments were removed from the interview when it was broadcast Thursday (19.02.15).