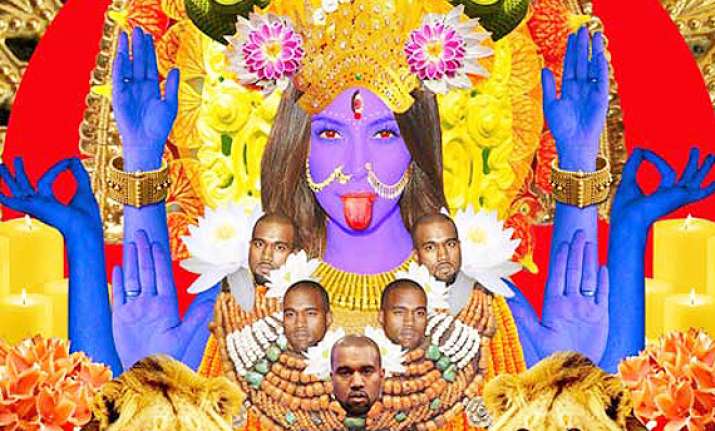 New Delhi: Kim Kardashian seems to be barging-in the news counts of the day even when she doesn't try deliberately getting into the limelight. The popular socialite has raised the bar controversies once again but this time sans any of her own weird acts.
Hannah Kunkle, a Brooklyn-based artist who seemed to have bitten by 'Kim bug' has landed the 'Keeping Up with the Kardashians' star in a fresh controversy.
The artist has reportedly created various illustrations of Kim Kardashian as part of her latest project. She has even dared to exhibit all of her creations in a public exhibition.
In her formations, Kim can be seen in the avatar of medusa, Cleopatra, Virgin Mary amid others. For one of the illustrations, Hannah has carved Kim in the form of Hindu Goddess 'Kaali.'
While the artist has garnered criticism from all around for her weird act, Kim has been surely enjoying this all of a sudden controversial jig.
Hannah named the project as 'The Passion of Kim Kardashian' and displayed it at the Bushwick exhibition recently.
You can judge the audacity of the artist by the statement in which she says that Kim Kardashian is the God and the 'holy ghost of pop culture!'