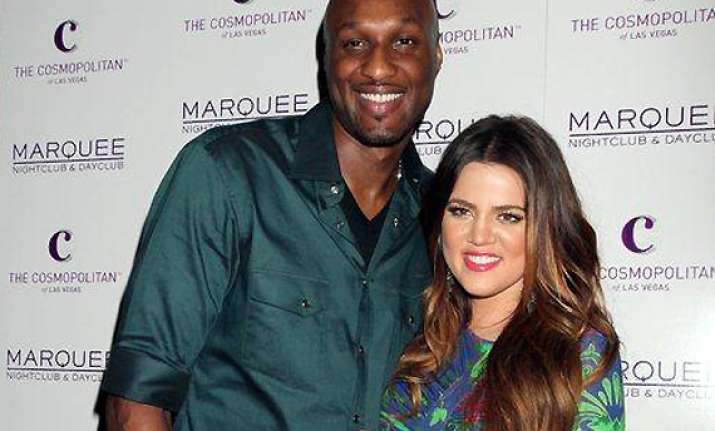 Los Angeles: Television presenter Khloe Kardashian and her estranged husband Lamar Odom are reportedly in constant touch with each other.
The couple's four-year-old marriage hit a rough patch when the basketball player was accused of infidelity and drug abuse.
However, now Lamar is said to be clean for almost two weeks and planning to re-launch his career. He is also in company of good friends, reports eonline.com.
Lamar has also been approached by interested NBA teams and is attending meetings.