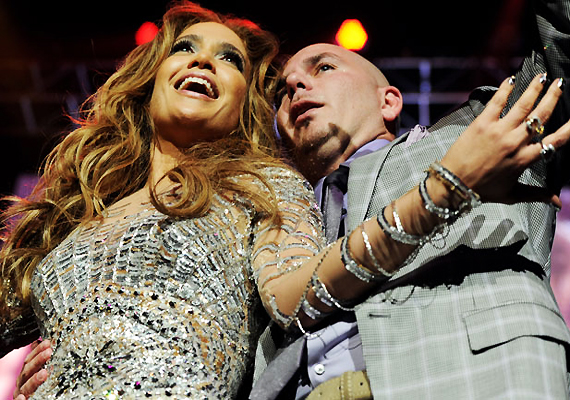 New Delhi, Apr 2: International pop star Jennifer Lopez has once again teamed up with rapper Pitbull to launch her new single 'Dance Again'.
With the new track produced by RedOne, Lopez is back with Sony Music.

'Dance Again' is available on iTunes from today and its video will be released on April 5 on American Idol, where Lopez is on the judges' panel.

JLo fans helped unlock her new single artwork for 'Dance Again' via sharing and liking on Facebook.

The 42-year-old singer-actress also revealed the artwork and released the following statement, "Always remember, you will live. You will love. You will dance again", a release said.

Last year, Lopez, Pitbull and RedOne delivered the smash hit 'On The Floor', which was the most watched video of 2011.