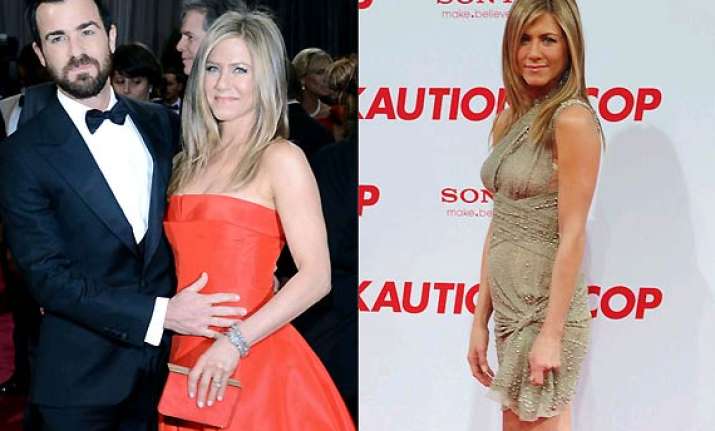 Los Angeles: Actress Jennifer Aniston is reportedly pregnant and is suffering with morning sickness, crazy craving and rapid weight gain.
Showbizspy.com reports that a source claimed that the actress has been having fertility treatments for years and her fiance and actor Justin Theroux is doting on her and giving neck massages.
Meanwhile, the duo, who get engaged in 2012, are struggling to plan their wedding.
"Jen is the most indecisive woman on the planet. She's changed her mind a million times about everything. She has been dreaming about a fairytale wedding with Justin. But it just keeps eluding her grasp," said a source.