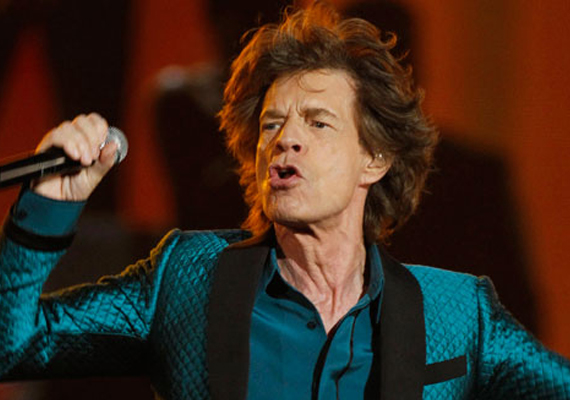 Washington, D.C., February 22: Sometimes there are downsides to being president: You can't just go for a walk, says Barack Obama.

Then there are the times that more than make up for all those frustrations - like Tuesday night, when Mick Jagger, B.B. King, Jeff Beck and other musical giants came by the house to belt out the blues.

"I guess things even out a little bit," Obama joked at the start of a rollicking concert electrified by Jagger and featuring a musical A-list.

Legends and up-and-comers turned the White House's East Room into an intimate blues club for a concert celebrating the rich history of the music and its lasting impact on American music.

King, 86, arrived in a wheelchair but rose tall to kick off the night with a rollicking rendition of "Let the Good Times Roll," quickly joined by other members of the ensemble. And he followed with "The Thrill is Gone."

From there, Obama and his wife, Michelle, were swaying in their seats and singing along to an all-hits playlist including "St. James Infirmary" and "Let Me Love You."

Beck slowed things down with an instrumental "Brush With the Blues," as anticipation built for the arrival of Jagger.

The longtime Rolling Stones frontman delivered on "I Can't Turn You Loose" and then teamed up with Beck on "Commit a Crime." Jagger got the president and his wife up out of their seats, swaying and clapping to the music.

Jagger told the crowd he'd been in love with the blues since he was first introduced to the sound when he was about 12 years old.

Then it was time to pick up the pace with the Stones' "Miss You," performed with Shemekia Copeland and Susan Tedeschi.

The lineup for Tuesday's concert spanned multiple generations, from legends like King and Buddy Guy to young faces such as 26-year-old Troy "Trombone Shorty" Andrews and Gary Clark Jr., whose style blends hip hop, contemporary soul and indie rock.

Also performing were Warren Haynes and Derek Trucks, with actress Taraji P. Henson as the program host and Booker T. Jones as music director and band leader.

The blues concert will be part of the "In Performance at the White House" series that airs on PBS in the U.S.

This one, designed to recognize Black History Month, will be broadcast on Monday on PBS stations and aired later on American Forces Network.