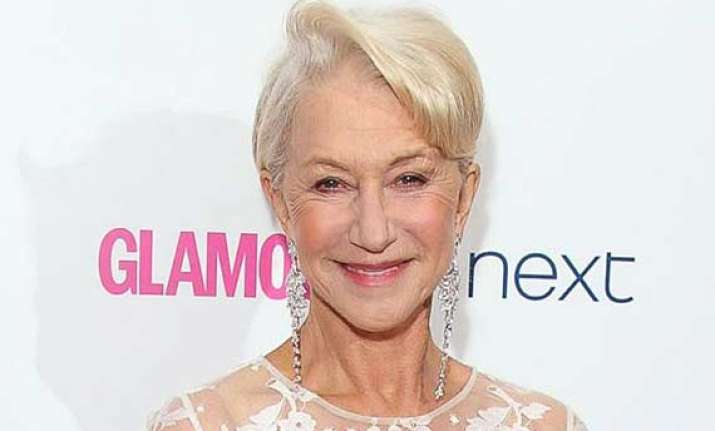 Los Angeles: Actress Helen Mirren says she chops off her own tresses at times because she "can't handle" regular trips to the hairdresser.
In an interview to Redbook magazine, she said she doesn't like to go to a salon frequently, reports femalefirst.co.uk. 
"Not always, but yes, (I cut my own hair). I can't handle going to the hairdresser every six weeks, so I only go about once a year," said the "The Queen" star. 
"In between, I get out the scissors and do something, usually rather disastrously. Sometimes I'll even chop my hair the morning of a big red carpet event," she added. 
She also shared that she doesn't have a strict "beauty regime", but still puts on make-up "every day". 
"I wear make-up every day. I love putting it on, and I get really into it: a little bit of this here, a little bit of that there... But then I stand back and look in the mirror and it's awful!" 
"So I take it all off because I've gotten too anal about it. It's absolutely true that as you get older, you have to wear less and less make-up," she said.