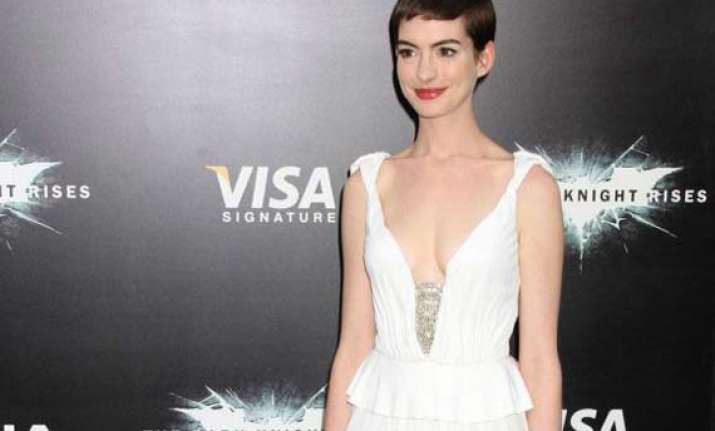 London, Nov 21: Actress Anne Hathaway is considering moving out of California because she "really wants" to have a baby.
The 30-year-old married Adam Schulman in September.
"I'm thinking about that (attention) because I really want to have a baby, and my husband and 'I are like, 'Where are we gonna live?' I'm the only one here who's not a mother. I hope to join the ranks soon," femalefirst.co.uk quoted Hathway as saying.