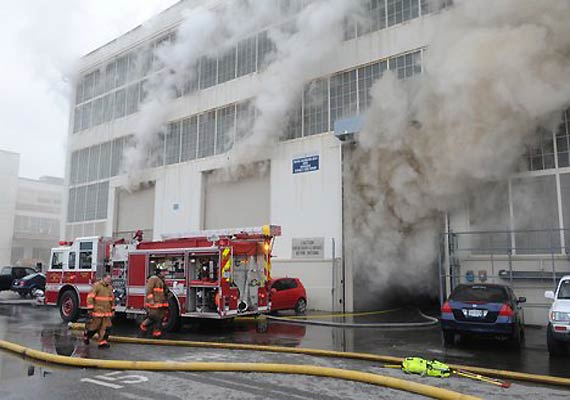 Los Angeles, Aug 14: Firefighters used ladders to rescue residents of a Hollywood apartment building stranded on their balconies after smoke from a blaze in one unit filled the corridors, a spokesman for the Los Angeles Fire Department said.
Fire broke out Saturday afternoon in the apartment on the third floor of the five-story structure, engulfing that unit and damaging others nearby before the flames were extinguished and all residents taken safely to the ground, said spokesman Erik Scott. He said about five people had to be assisted off balconies where they had fled and called 911.
None of those helped from the building needed transport for medical treatment, Scott said, and the fire was contained in less than half an hour. The building, at 1616 N. Serrano Ave., between Hollywood and Sunset boulevards, has three stories of apartments over two floors of parking, Scott said.
The cause of the blaze was under investigation, and damage assessment was still underway by some of the 53 firefighters dispatched to the scene, Scott said.