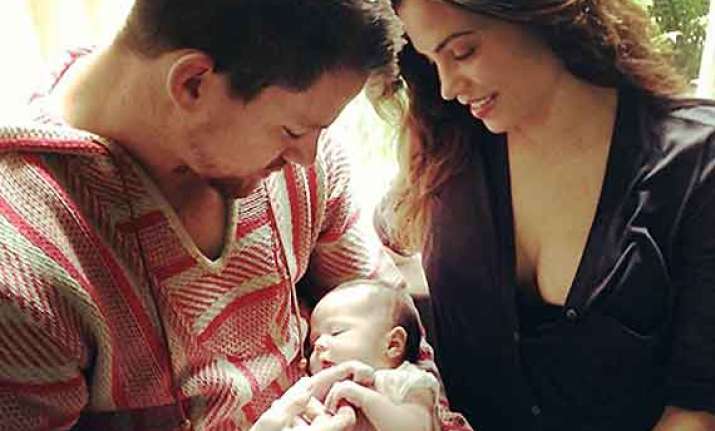 London, June 26: Actor Channing Tatum hates it when he has to stay away from his newborn due to work.
Tatum's wife Jenna Dewan-Tatum gave birth to their daughter Everly three weeks back, and the actor, who is currently shooting for movie "Jupiter Ascending" here, misses being with the baby badly, reports eonline.com.
"I'm away from her for 12 to 13 hours (a day) and I feel like I come home and I feel like she's changed - like her face looks different," Tatum said.
"You feel like every minute that you miss is horrible," he added.