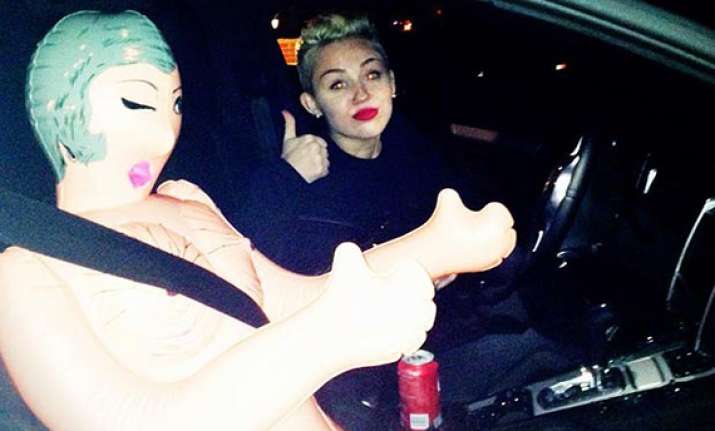 Los Angeles, Dec 25: Singer Miley Cyrus took a huge doll for a ride, which she received as Christmas present.
The 20-year-old seated the doll in the passenger's seat of her car, and shared the picture on Twitter, reports thesun.co.uk
"Does this count for the carpool lane? Such a nice X-mas gift," Cyrus posted. It was a naked doll, with winking eyes and both her thumbs up.
Cyrus is engaged to actor Liam Hemsworth.